Are you interested in starting a fast food franchise business? Are you looking for the best fast-food franchise business opportunities in India with low investment? If Yes, read this post to find the top fast-food franchise opportunities in India at present.
The food and beverage industry is one of the fastest-growing industries in India. Indian Food & Beverage market is growing @24% annually and is likely to touch 3.80 lac crores by 2017.
Food is the biggest expense in the urban Indian household, accounting for more than 35% of total expenditure. India's fast-food industry is expected to touch $1.12 billion, according to the Economist Intelligence Unit.
India has 356 million people between the ages of 10 and 24, giving it the world's largest youth population, according to a United Nations report. India's market is expected to grow, thanks to changing consumer preferences and the largest youth population on earth.
India's population stands at 1.2 billion, but it has only a little over 2,700 chain fast food outlets. Hence it is obvious that the opportunity in the fast-food industry is bound to grow.
List of 11 Best Food Franchise Opportunities in India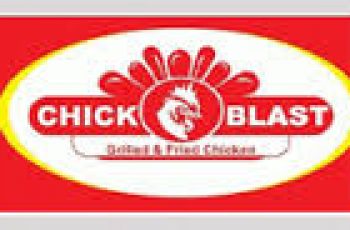 Chick Blast is the first in the QSR industry to offer no Royalty or commission business proposal for the franchise. To become a leader in Fast-Food Service, you can partner with Chick Blast Family Restaurant.
It is one of the best family restaurants developing a unique business model of bringing in Fried Chicken, Grilled Chicken, Burgers, Wraps, etc.
Yum!, Pizza Hut's parent company is the world's largest restaurant company in terms of the number of restaurants.
It has more than 37,000 locations in more than 117 countries and territories and more than one million associates.
The KFC system serves more than 12 million customers each day in more than 115 countries and territories around the world.
KFC operates more than 17,000 restaurants in the United States and internationally.
KFC's parent company is Yum! Brands, Inc., the world's largest restaurant company.
Domino's Pizza is one of the most popular brands in the fast-food industry worldwide.
Jubilant FoodWorks Limited (the company) & its subsidiary operates Domino's Pizza brand with exclusive rights for India, Nepal, Bangladesh, and Sri Lanka. as of November 5, 2015,
Domino's Pizza India operates 959 restaurants in India.
At present Subway runs 500 plus franchise stores in India.
According to the country head of Subway India, Manpreet Gulri the company plans to increase franchise retail stores in the next five years.
Taco Bell is America's largest Mexican fast-food restaurant chain with over 6000 restaurants across 17 countries worldwide. In India, it is present in Bangalore, Mumbai, Delhi, Noida, etc.
Taco Bell serves exciting new types of fast food that are both crave-able and packed with flavors.
NYPFC is a well-established fast-food brand that can be started with low capital or investment. For the first time in the world, from a variety of Pizzas, Crispy Juicy Spicy Fried Chicken, Burgers to Seafood, NYPFC serves a whole lot of food, all under one roof.
The Menu is well thought and elaborate, catering to all age groups of the family.
Kathi Junction is the biggest Kathi Roll & Shawarma company selling over 5000 Rolls & 2000 Shawarma every day. The Company has developed its own range of spices, which is used in all our outlets. It is quite different as the ingredients used are different than the routine ones.
All the products are blended in our spices which ensure uniformity in the flavors in making of most authentic Kathi Roll & Shawarma.
Quiznos started its operation in the year 1981 in Denver, United States. At present Quiznos operates in over 35 countries having a network of more than 4000 outlets. In India, Quiznos started its first outlet in Hyderabad.
In the coming 2-5 years, the Company has planned to open near about 500 outlets of Quiznos in India.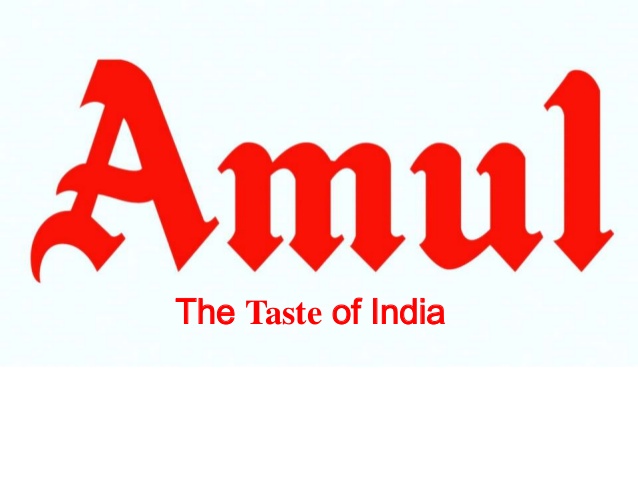 If you are looking for a profitable franchise opportunity under Rs. 5 Lacs in India, Amul Ice Cream Shop is undoubted the best option. It is without saying the brand Amul is the most popular and best dairy brand in India.
There are two types of franchise business formats that Amul offers. One is the Amul Kiosk and the other is  Amul Ice Cream Scooping Parlour
11. Tibb's Frankie
Tibb's Frankie is a Mumbi-based company. It started operation in 1969 in Mumbai.
"Frankie" is a registered trademark owned by the T
ibbs Family.
Currently, the brand is one of the largest fast-food chains in India.
These top fast-food franchise business opportunities are a profitable and rewarding option for individuals looking forward to starting a retail-based food service franchise business. Analyze and decide whether this business opportunity fits you as per your skills, experience, interest, and knowledge.
Editorial Staff at NextWhatBusiness is a team of Business Consultants having years of experience in small and medium scale businesses.