Looking for the best perfume brands in India? After extensive research by our experts, we list down the top perfume companies providing the best perfume products in India online.
The market size of the perfume industry in India as per industry experts stands at more than Rupees 2500 Crore. It is expected to cross Rs. 3000 Cr. in the year 2020. There has been substantial growth in the online perfume market as well. The growth has encouraged many homegrown and multinational perfume brands to enter the Indian market.
Our Top Perfume Picks:
However, the Indian fragrance market is at a crossroads. Still, customers are not fully aware of the composition of the perfumes. We have researched in detail and listed below the best perfume brands in India.
1. Engage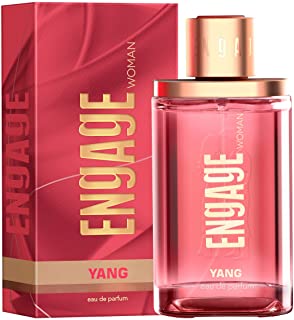 In May 2013, the perfume brand Engage was launched by ITC's Personal Care Products division. Within a very short span of time, engage has positioned itself as one of the top perfume brands in India among customers. Engage provides a wide range range of very popular perfume sprays for men & women.
Top Selling Perfumes of Engage:
Engage XX3 Cologne Spray for Men, 135ml

Engage G1 Cologne Spray For Women, 35ml

Engage M1 Perfume Spray For Men, 120ml

Engage W1 Perfume Spray For Women, 120ml
2. AXE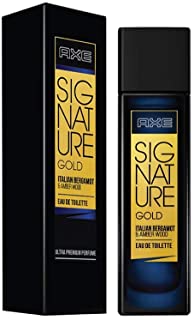 AXE perfume brand was launched in the year 1983 in France by the British-Dutch multinational company Unilever. It entered the Indian market in the year 1999.
The brand exclusively sells the best quality perfumes for men to Indian customers. The AXE brand is remembered for bold advertisements during its launch in the country.
Top Selling Perfumes of AXE:
Axe Signature Dark Temptation Body Perfume, 154 ml

AXE Signature Body Perfume, Intense, 154ml

AXE Dark Temptation Deodorant, 150ml

AXE Signature Gold Dark Vanilla and Oud Wood Perfume, 80ml
3. Park Avenue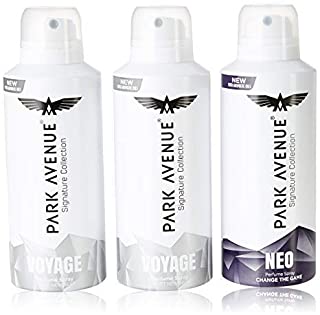 Park Avenue perfume brand is promoted by the Raymond Group. Raymond is a reputed fashion garment company in India.
The Park Avenue perfume range includes fragrances, body care solutions, hair care solutions, etc. At present, Park Avenue is one of the most perfume brands in India.
Top Selling Perfumes of Park Avenue:
Park Avenue Good Morning Perfume Intense Body Spray, 150ml
Park Avenue Eau De Perfume, Harmony, 100ml
Park Avenue Pure Collection Trance Perfume Spray, 135ml
Park Avenue Voyage Premium Body Spray, 150 ml
4. Denver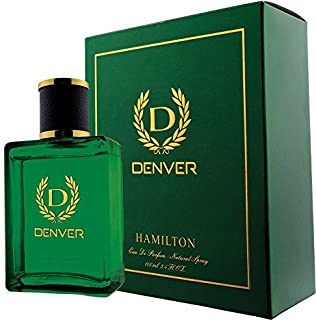 It is one of India's best-selling brands of men's perfumes and other grooming products. Denver is voted as India's most promising brand in the Men Grooming Category. Their Hamilton range is highly popular among Indian customers.
Top Selling Perfumes of Denver:
Denver Hamilton Perfume For Men, 100ml
Denver Hamilton Deodorant For Men (165ml)
Denver Black Code Men's Perfume (50ml)
Denver Deo Combo, Calibre, and Imperial, 165ml
5. Fogg
Fogg is a homegrown perfume brand in India. It is marketed by Vini Cosmetics. Within a short period, Fogg's perfumes have become much more popular in the country.
In just two years, it has become a major player in the deodorant market in the country.
Top Selling Perfumes of Fogg:
Fogg Xpressio Scent For Men, 100ml

Fogg Xtremo Scent For Men, 100ml

Fogg Fantastic Range Absolute Fragrance Body Spray, 120ml

Fogg Scent Explore, 50ml
6. Wildstone
Wild Stone with its highly popular perfume product ranges entered the Indian male grooming market in the year 2005.
Wildstone got acceptance among perfume-loving Indian customers almost immediately. The brand is promoted by McNROE Consumer Products Private Limited based in Kolkata.
Top Selling Perfumes of Wildstone:
Wild Stone Ultra Sensual Eau De Parfum For Men, 100ml
Wild Stone Code Steel Body Perfume For Men, 120ml
Wild Stone Edge Perfume, 100ml
Wild Stone Code Titanium Body Perfume For Men, 120ml
7. Davidoff
The Zino Davidoff Group is a Swiss-based family business and has grown organically over the years from our home in Switzerland.
The company is owned by Oettinger Davidoff AG, based in Basel in Switzerland. Davidoff comes with an array of popular perfume sprays in the Indian market and is one of the top best-selling perfume brands in the country.
Top Selling Perfumes of Davidoff:
Davidoff Cool Water Men Deodorant, 75ml
Davidoff Cool Water For Women, 100ml
Davidoff Cool Water Eau De Toilette Spray for Men, 40ml
Davidoff Cool Water All Over Body Spray, 150ml
8. Giorgio Armani
Giorgio Armani is a famous perfume brand available across the world. It was launched in the year 1982. They offer a wide variety of world-class perfumes for women and men.
Some notable perfumes include Armani Prive Figuier Eden, Armani Code Luna, Acqua di Gioia, Eau de Parfum Satinee, etc.
Top Selling Perfumes of Giorgio Armani:
Giorgio Armani Code for Men Eau De Toilette Spray
Giorgio Armani Code for Women, 75ml
Giorgio Armani Acqua Di Gio for Women, 100ml
Acqua Di Gio By Giorgio Armani For Women. Eau De Toilette Spray
9. Hugo Boss
Hugo Boss AG is a luxury fashion house headquartered in Metzingen, Germany. It was founded in the year 1924.
Some of the perfume lines which are very popular are Boss Black, Boss Orange, and Hugo. In India, they provide premium quality fragrances catering to high-end consumers for both men and women.
Top Selling Perfumes of Hugo Boss:
Hugo Boss Reversed Eau De Toilette, 75ml
Hugo Boss Boss Bottled Night, 200 ml
Hugo Boss THE SCENT FOR HER Eau de Parfum, 30ml
Hugo Boss The Scent Private Accord for Him Eau De Toilette, 50ml
10. Ralph Lauren
In 1978, the famous American designer Ralph Lauren launched his first perfume product. In India, the company offers a widely popular range of perfumes for men and women.
It promotes the best-selling perfume brands like Polo, Big Pony, Gift Sets, etc.
Top Selling Perfumes of Ralph Lauren:
Ralph Lauren Polo Club 1 Fragrance Spray for Men (150ml)
Ralph Lauren Polo Red Rush Eau De Toilette, 75ml
Ralph Lauren Romance Eau De Parfum for Women, 100ml
Ralph Lauren Polo Blue EDT for Men, 125ml
Also Check:
Apart from these top perfume brands in India, there are several other brands that are equally good and have premium quality products catering to the market. Some of them are Adidas, Jaguar, W.O.W Perfumes, Pucelle, etc.
Next What Business Research Team
The Editorial Staff at NextWhatBusiness is a team of Business Consultants having years of experience in small and medium-scale businesses.