Are you looking for the best chocolate brands in India? If yes, you have landed at the right place. Here in this article, we have listed down the best Indian chocolate brands promoted by top companies at present.
Also, there are very few people in this world who would say they don't like chocolate. Recent studies have shown that chocolate is good for you too. It lowers stress and decreases the chance of heart attack, stroke, and diabetes.
This makes chocolates one of the most desirable commodities around. Hence we must know which brands make them the best. So without further ado let's dive straight into our countdown of the Best Chocolate Brands in India.
List of 18 Chocolate Brands in India
1. Cadbury Chocolates
Cadbury has become synonymous with the Indian consumer market for chocolates. The brand was founded in the UK in 1824, but it came to India only in the late 1950s. Ever since it had been the most loved and most successful chocolate brand in India.
The bestselling chocolates of Cadbury in India are the Celebrations edition, Bourneville, Silk, Perk, Gems, 5 Star, and Dairy Milk.
The most successful of these is the Dairy Milk line of products which is available at different prices starting from Rs.5 and going up to Rs.500. "Silk" is the newest variant of the brand, which is quite intense in flavor and is more expensive.
Notable Features:
Iconic Indian chocolate brand loved by millions.
Smooth and creamy texture for a delightful bite.
Variety of flavors and variants to suit different preferences.
Trusted and widely recognized household brand.
2. Nestle Chocolates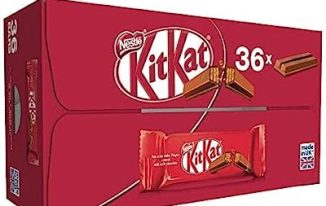 Nestle is the biggest competitor of Cadbury in the Indian chocolate market. Originally from Switzerland, the company first started selling its products in India in the 1860s.
The brand holds 18% of the market share and this is due to Nestle costing a little less compared to other dark chocolate brands.
Being from Switzerland, the quality and taste of their variants are of course up there with the best in the World.
The wafers crispy bar- KitKat is the most popular variant for Nestle. Senses Dark and Senses Milk are their latest editions which are great in taste and are liked by most.
Notable Features:
Global brand offering a wide range of chocolate products.
Classic Nestlé Milk Chocolate, KitKat, Munch, and Milkybar.
Emphasis on quality, taste, and innovation.
Trusted brand with a strong presence in the Indian market.
3. Amul Chocolates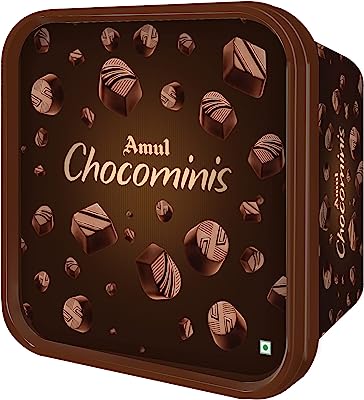 The original brand of India, Amul comes in third in the best chocolate brands in India list. Originally from Gujarat, Dr. Vardhese Kurien- the father of the white revolution in India started the company in 1946.
Other than being India's favorite brand for milk and milk products, Amul's range of chocolates is also highly sought after.
Their production concentrates on quality, taste, and affordable rates. Today Amul chocolates are sold all around the world in 189 countries. Their most loved chocolate is the Amul Dark Chocolate which is priced reasonably at about Rs. 100 for 150gm chocolate.
Notable Features:
Indian dairy cooperative with affordable and tasty chocolates.
Wide range of chocolate bars, including dark and milk chocolate.
Known for its affordability and accessibility.
4. Ferrero Rocher Chocolates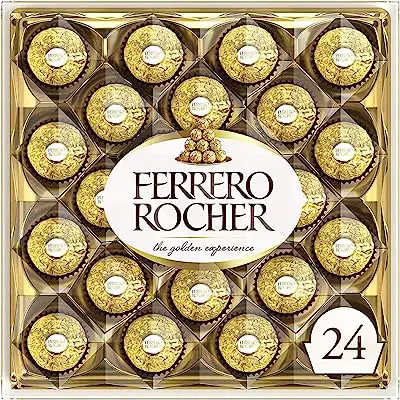 Founded in 1946 by Michele Ferrero, Ferrero Rocher is the third-biggest chocolate brand in the world and is popular in India. The Ferrero Company has a presence in about 55 countries. Their products are distributed across 170 countries through certified retailers.
Ferrero Rocher is an Italian chocolate brand famous for its golden-wrapped hazelnut chocolates. In addition, the combination of creamy chocolate, crispy wafer, and a whole hazelnut makes Ferrero Rocher a luxurious and indulgent experience.
Notable Features:
Golden-wrapped hazelnut chocolates for a luxurious feel.
Combination of creamy chocolate, crispy wafer, and whole hazelnut.
Ferrero Rocher chocolate is a symbol of elegance and a popular choice for gifting.
Indulgent and rich flavor profile.
5. Hershey's Chocolates
Coming in at number 5 of the best chocolate brands in India is The Hershey's Company. This American company is not only one of the biggest in India but also one of the largest manufacturers in the world. Their chocolates are known to be very smooth and melt in the mouth. With 65 percent of cocoa,  Hershey's provides the perfect balance of both bitterness and sweetness.
The company has more than 80 brands around the world, and some of its iconic ranges include Hershey's Nuggets, Jolly Rancher, Hershey's Kisses, and Hershey Miniatures The cost of their chocolates varies as per their variants from Rs 700 to Rs 1200.
Notable Features:
Well-known American chocolate brand with a global presence.
Wide range of chocolate products, including bars, kisses, and syrups.
Signature creamy and smooth texture.
Variety of flavors and combinations, including milk chocolate, dark chocolate, and special editions.
6. Mars Chocolates
Considered a top manufacturer of confectionery products, Mars was founded in the year 1911 and is headquartered in the United States. The company produces about 13 food brands and 25 ranges of chocolates which are available in more than 30 countries.
The Mars production lines run across 12 manufacturing sites around the world and employ over 20,000. Snickers chocolates are by far their most successful product in India thanks to its excellent marketing campaigns and competitive price bracket.
Notable Features:
Globally recognized chocolate brand with a range of products.
Mars bars, Snickers, Twix, and Galaxy offer variety.
Rich flavors and satisfying caramel and nougat fillings.
Well-established and popular brand.
7. Ghirardelli Chocolates
Next up at the 7th spot in the list of the best chocolate brands in India is Ghirardelli. The brand is a manufacturer of premium chocolate products around the world. The company started in San Francisco more than 160 years ago and has never looked back since.
The reason why their chocolates are the best in the world is that Ghirardelli is involved in the chocolate-making process from bean selection to finished products. This keeps them in complete control of the quality of materials being used in their products. Their signature products are Intense Dark, Prestige chocolate bars, and squares chocolate.
Notable Features:
Renowned American brand known for exceptional quality and flavors.
Range of chocolates, including bars, truffles, and baking products.
Intense flavor profiles and velvety texture.
8. Godiva Chocolates
The Daps family in the 1940s in Belgium first started producing Godiva chocolatiers from a humble family business into a successful international brand. Godiva had always been a brand of chocolates that is extra special and is considered 'high class'.
Their chocolates are not found anywhere and everywhere. Only the best chocolate shops in your city will have them. This is due to their extremely high cost and rather short shelf-life. Their most loved products are their range of dark chocolates and commit. Godiva is one of the leading luxury chocolate brands in India.
Notable Features:
Luxury Belgian brand offering premium chocolates and gifts.
Exquisite taste and craftsmanship.
Wide range of chocolates with various flavors and fillings.
Often associated with luxury and special occasions.
9. Lindt Chocolates
Lindt & Sprüngli or more commonly known as Lindt was founded in Switzerland in 1845. The brand uses the finest raw materials and the highest quality ingredients during production to make the tastiest chocolates found around the world.
Milk N Nut was their first chocolate, and from that time until now, their chocolates have never seen a dull moment.
Notable Features:
Premium-quality Swiss chocolates.
Smooth melting texture for a delightful experience.
Wide range of chocolate bars, truffles, and pralines.
Exquisite taste and attention to detail in craftsmanship.
10. Toblerone Chocolates
Last but not least in our list of the best chocolate brands in India is Toblerone chocolates. This Swish company is one of the most popular candy makers across the globe. The brand concentrates on online stores such as Amazon and Flipkart to meet the requirements of Indian consumers.
Every year during Christmas, Thanksgiving, and Valentine's Day they provide special discounts of up to 90% off as a sign of courtesy to the people of the state in which they are operating.
Notable Features:
Swiss brand with a unique triangular shape and honey-almond nougat filling.
Combination of creamy Swiss chocolate and crunchy almonds.
Recognized as a premium and distinctive chocolate brand.
Enjoyed as a special treat or gift.
11. Patchi Chocolates
Patchi is a Lebanese chocolate brand that has made its mark in the Indian market with its exquisite chocolates. They are known for their artistic designs and high-quality ingredients, creating a visual and sensory delight.
Patchi offers a wide range of chocolates with various fillings, such as nuts, fruits, and pralines, appealing to different tastes.
Notable Features:
Lebanese brand is known for artistic designs and high-quality chocolates.
Exquisite chocolates with various fillings like nuts and pralines.
Visual and sensory delight with attention to detail.
Luxurious and premium chocolate experience.
12. Valor Chocolates
Valor is a Spanish chocolate brand that has gained recognition for its premium chocolates. They have a heritage of over a century and specialize in producing high-quality dark chocolates.
Valor chocolates are made from carefully selected cocoa beans and are known for their intense flavor and smooth texture.
Notable Features:
Spanish brand specializing in high-quality dark chocolates.
Intense flavor and smooth texture.
Made from carefully selected cocoa beans.
Over a century of heritage and expertise.
13. Royce Chocolates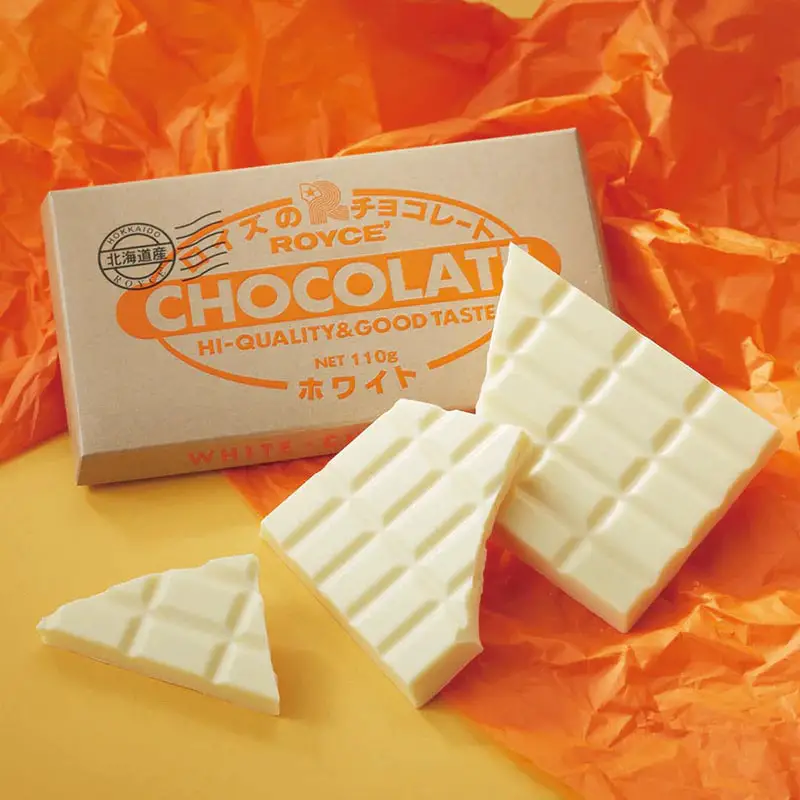 Royce is a Japanese chocolate brand known for its premium chocolates and unique flavor combinations. They are recognized for their use of high-quality ingredients, such as Hokkaido milk, fresh cream, and selected fruits.
Royce chocolates have gained popularity among chocolate enthusiasts for their delicate flavors and impeccable craftsmanship.
Notable Features:
Japanese brand well-known for premium chocolates and unique flavors.
Use of high-quality ingredients and attention to detail.
Delicate flavors and impeccable craftsmanship.
Exquisite chocolates with a touch of Japanese sophistication.
14. Lotus Chocolates
Lotus Chocolate Company is an Indian chocolate brand that has been manufacturing chocolates since 1989. They offer a wide range of chocolates, including milk chocolate bars, dark chocolate bars, and assorted chocolates.
Lotus chocolates are known for their affordable prices and quality taste, making them a popular choice among consumers.
Notable Features:
Lotus Chocolates offers a wide range of chocolate products, including milk chocolates, dark chocolates, white chocolates, truffles, and pralines.
Chocolates come in elegant and attractive packaging, making them suitable for gifting or personal indulgence.
Lotus Chocolates provides vegan and gluten-free chocolate options, catering to a wider range of dietary preferences and restrictions.
 Chocolates are known for their smooth, creamy, and melt-in-your-mouth texture, providing a luxurious chocolate experience.
15. Parle Chocolates
Parle is a renowned Indian brand that was founded in 1929 by Mohanlal Dayal Chauhan and his brother Chauhan
It began as a small confectionery factory in Mumbai, Maharashtra Over the years, Parle has expanded its product line to include a wide range of confectionery and snack products, including biscuits, chocolates, candies, and more
Parle's popular chocolate offerings include Parle Melody, Parle 20-20 Cookies, Parle Hide & Seek, and Parle Éclair
Known for their affordable prices, quality ingredients, and delightful taste, Parle chocolates have become favorites among consumers across India.
Notable Features:
Trusted Indian brand offering a variety of chocolates
Affordable and widely available in the market
Assortments and gift packs available for gifting purposes
Popular for their milk chocolates and chocolate-coated biscuits
16. Campco Chocolates
Campco, short for Central Arecanut and Cocoa Marketing and Processing Cooperative Limited, is an Indian cooperative based in Karnataka. It was established in 1973 with the aim of promoting the cultivation and marketing of areca nut and cocoa in the region
Campco produces a range of chocolate products using high-quality cocoa beans sourced from its own plantations and farmers' cooperatives The brand offers a variety of chocolates, including Campco Milk Chocolates, Campco Dark Chocolates, and Campco Chocolate Bars
Notable Features:
An Indian cooperative is known for its chocolate and cocoa products
Promotes sustainable agriculture and supports cocoa farmers
Offers a range of chocolates including milk, dark, and flavored variants
Known for their quality and commitment to fair trade practices
17. Pacari Chocolates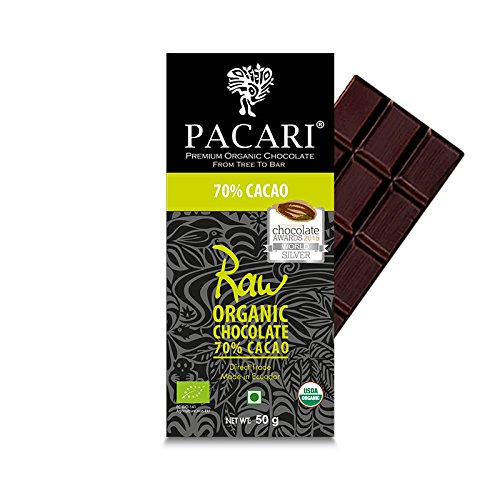 Pacari is an Ecuadorian chocolate brand that was established in 2002 by Santiago Peralta and Carla Barboto It is known for its commitment to organic and sustainable practices, using only the finest organic ingredients
Pacari's chocolates are made from native Ecuadorian cacao beans, known for their unique flavors and aromas The brand offers a wide range of single-origin and flavored chocolates, each showcasing the distinct characteristics of the Ecuadorian cacao.
Notable Features:
Organic and Fair Trade-certified chocolates
Handcrafted chocolates made from high-quality Ecuadorian cacao beans
Wide range of flavors including dark, milk, and flavored chocolates
Emphasis on sustainable and ethical practices in chocolate production
18. Lotte Chocolates
Lotte is a well-known South Korean conglomerate that has diversified into various industries, including the chocolate and confectionery sectors.  Lotte's chocolate offerings include popular brands such as Lotte Choco Pie, Lotte Ghana Chocolate, Lotte Eclairs, and Lotte Crunky.
The brand is known for its innovative flavors, attractive packaging, and consistent quality Lotte chocolates have gained popularity in India for their delicious taste and delightful texture.
Notable Features:
Renowned global brand offering a wide range of chocolates
Known for their unique flavors and combinations
Popular for their milk chocolates, filled chocolates, and chocolate-covered snacks
Offers a diverse selection suitable for different tastes and preferences
More Best Brands in India:
Buying Guide: How to Buy Chocolates
There are several factors that you must take into account before buying chocolates in India. Below find some of the important things to consider:
a) Consider Your Preferences
Firstly, determine the type of chocolate you prefer. It can be milk chocolate, dark chocolate, or white chocolate. Also, consider about any specific flavors or fillings you enjoy, such as nuts, fruits, or caramel.
b) Check Quality and Brand Reputation
Opt for reputable brands known for their quality chocolates. It is advisable to look for certifications like FSSAI (Food Safety and Standards Authority of India) to ensure the chocolates meet the necessary standards.
c) Read Reviews and Recommendations
Check online reviews and recommendations from other chocolate enthusiasts. It will help you to get insights into the taste, texture, and overall quality of different chocolate brands and products.
e) Consider the Purpose
Determine whether you are buying chocolates for personal consumption, gifting, or special occasions. This will help you choose the appropriate packaging, sizes, and assortments.
f) Check Price and Value for Money
Compare the prices of different chocolate brands and consider the value for money. You must check for any special offers or discounts available at local stores or online platforms.
g) Variety and Assortments
If you are looking for a variety of flavors or gifting options, consider brands that offer assortments or gift packs with different chocolate varieties and combinations.
h) Chocolate Packaging
Pay attention to the packaging and presentation of the chocolates. You are advised to look for attractive and well-sealed packaging that ensures the freshness and quality of the chocolates.
i) Check Expiry Dates
You must ensure that the chocolates have a reasonable shelf life and check the expiry dates before making a purchase.
j) Purchase from Trusted Retailers
It is better to buy chocolates from reputable retailers or authorized sellers to ensure authenticity and quality. You should avoid purchasing from unknown or unverified sources.
k) Dietary Preferences and Allergies
You need to consider any dietary preferences or allergies before buying chocolates for yourself or others. It is advised to go for brands that offer sugar-free, gluten-free, or vegan options if needed.
Frequently Asked Questions
What is the N0 1 Chocolate in India?
Cadbury dairy milk chocolate arguably is the best chocolate in India.
What are the top 10 chocolates in India?
The top 10 chocolates in India are listed below:
Cadbury
Nestle Kitkat
Amul
Ghirardelli
Cadbury
Godiva
Ferrero Rocher
Hershey's
Lindt & Sprungl
Mars
What are the Different Types of Chocolates?
There is a wide variety of chocolates that are available in the market. Some of the popular chocolate types are as follows:
Dark chocolate
Milk chocolate
White chocolate
Baking chocolate
Modeling chocolate
Organic chocolate
Do these chocolate brands offer gifting options or customizable packaging?
Yes, many of these chocolate brands provide gifting options with attractive packaging. They may offer gift packs, hampers, or customizable packaging for special occasions or personalization.
Next What Business Research Team
The Editorial Staff at NextWhatBusiness is a team of Business Consultants having years of experience in small and medium-scale businesses.