Ever wondered which is the best luggage in India? If yes, you are in the right place. Here in this article, we list down the best luggage brands in India for travel needs.
Hence, after extensive research by our experts, we have come up with this list of the Best Luggage Brands For Business Travel. Our list contains affordable as well as the top of line brands so that you can choose according to your needs. Some checked brands offer plenty of pockets to keep wayfarers organized, while others have spacious main compartments to load all your gear.
While other brands come in both hard and soft shell cases and many also include TSA-friendly locking systems to keep items safe. With so many luggage brand options to choose from the choice gets tough.
After going through this article you will have a better idea of what it is that you require.
Our Top Picks:
List of 10 Luggage Brands in India
1. American Tourister
American Tourister is our top pick for all-around value-based purchases. It is a brand owned by Samsonite. It was founded in 1993 on a small island called the Rhode Islands in the US.
The brand combines affordable prices with high-end designs. The options are simple with suitcases available in a range of configurations and a suite of colors.
The design is super-strong, made of polycarbonate to ensure your case can put up a fight. Its innovative compression system is a gift, especially if you're prone to trying to squeeze too much in.
2. Skybags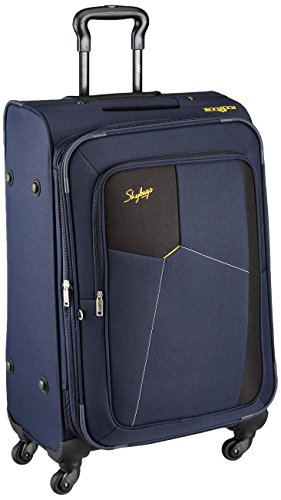 When you say value for money, you say Skybags. The brand manufactures all sorts of bags required for numerous purposes, like backpacks, motorcycle backpacks, work/business bags, travel bags, and even women's handbags.
The material and construction of Skybags reflect their workmanship and quality. The brand is more popular in India than anywhere else.
The company started by manufacturing cheaper suitcases and has now conquered the Indian market, manufacturing all sorts of luggage equipment.
3. VIP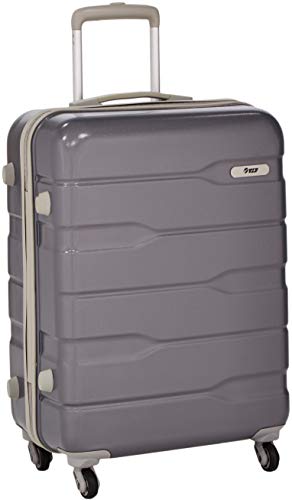 Coming in at number 3 on our top luggage brands in India for business travel countdown we have our very own VIP.
VIP is of course an Indian brand and is the world's second-largest and Asia's largest luggage maker.
The company has sold more than 60 million pieces of luggage and has a network of  8,000 retail outlets across India. As a side note, we should mention brands like Skybags and Carlton all work under the VIP industries.
All their products are made of good quality and sell across a variety of price ranges. They feature collections for everyday purposes, travel, and business.
4. FILA
FILA is an Italian goods company that was founded in 1911 in Biella (Italy). This company is recognized for its constant innovations in the luggage and travel accessories segment.
These innovations include features like lighter weights, full-frame designs, self-aligning wheels, etc.
Talking about the pricing factor, the costs are very much as per the features every individual product provides. Overall, the products are quite cost-effective, with superior quality standards.
5. Swiss Military
The brand defines itself as a premium lifestyle brand and promises to deliver quality standards at affordable prices.
They have a host of products starting from Pens, sunglasses, and electronics to luggage. Their suitcases are made from super-strong polyester with Dura-Guard coating which makes them stain- and water-resistant.
Unlike hardshell suitcases, they don't scratch or crack. Spinner wheels are a standard for every bag they produce which helps in coasting through the airport.
6. Tommy Hilfiger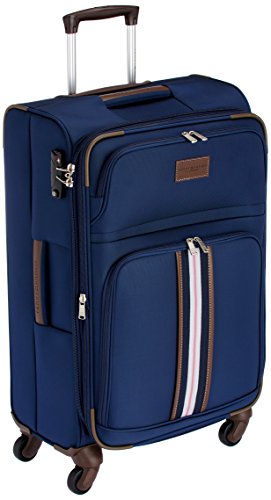 Tommy Hilfiger is an American-based company set up in 1985. They are one of the premium Luggage Brands For Business Travel. The company has over 1400 free-standing retail stores in 90 countries.
The brand brags about its exquisitely engineered luggage, travel suitcases, and fine leather goods. It features collections for everyday purposes, travel, and business. If you're looking at Tommy Hilfiger, you are looking at the symbol of excellence.
7. Samsonite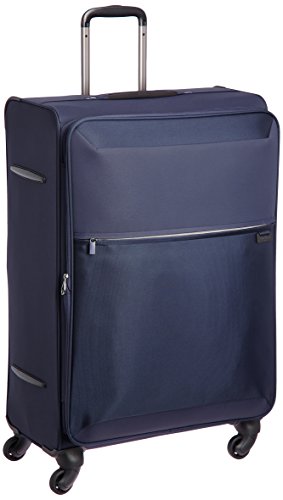 Founded in Denver, USA in 1910, Samsonite has been setting high luggage standards for over 100 years. They offer a broad spectrum of products including bags specific for business travel.
Samsonite bags have always been known for being well-made, durable, long-lasting, and even easier to maneuver compared to other brands. The duffels they produce are especially of premium quality and will surely turn heads.
Speaking in terms of price –  Samsonite is competitive compared to far less superior brands given the quality and craftsmanship involved in making one of them.
8. Safari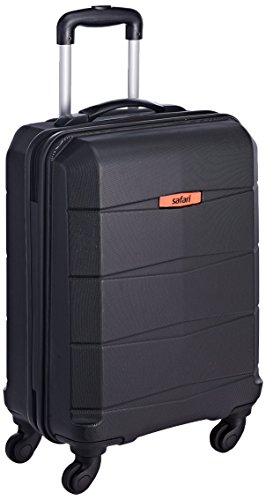 Coming in at number 8 of our top luggage brands in India For the business travel countdown we again have an Indian company, Safari. The company was founded in 1974 with humble beginnings, today they are one of the best-selling Luggage brands in the country.
They offer two broad categories of luggage. They are hard luggage and soft luggage. The Hard luggage is made of Poly Propylene (PP) and Poly Carbonate (PC) produced in India.
Their products are priced moderately and look good too. It's widely accepted by the business community as their luggage of choice.
9. Aristocrat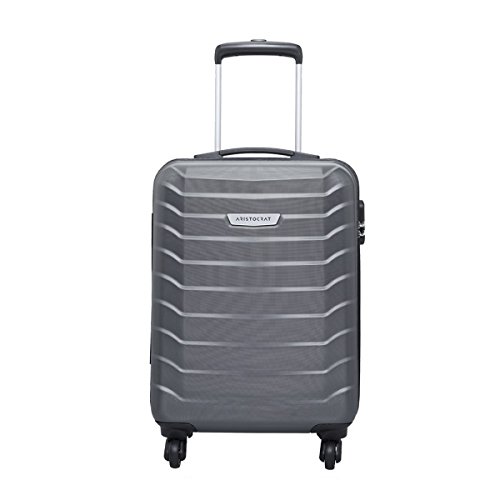 Aristocrat strives to provide customers with top-quality products. The brand gained popularity, especially from business and laptop bags, which it manufactures at large.
It does produce luggage and travel bags too. Its product list includes business and laptop bags, suitcases, backpacks, messenger bags, and duffels.
10. Wildcraft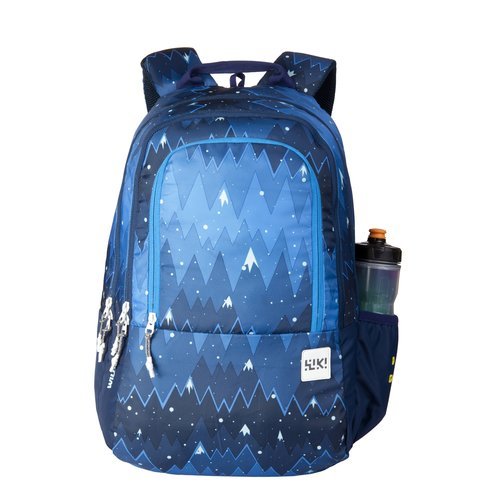 Last in this list of the top luggage brands in India arrives Wildcraft. The luggage here is purposed more for adventure and leisure activities.
With utility and durability, Wildcraft focuses on detailing and stylizing its products to make them look trendy and unique among its competitors.
So, if you're on frequent adventure hiking, like treks, cycling, mountaineering, or mountain biking, this is the brand that would suit all your needs. Furthermore, Amazon rates the brand 4 stars for its style and extreme build quality.
This is a brand typical to the youth and adventurists of the modern day.
Summary
Like most things in the world today, the brands we have come to know and love got that way because they deliver on their promises to be excellent quality and to stand behind their products.
More Best Brands:
These products in this list of the top luggage brands have done just so. Invest in one of these brands and you won't find yourself in the market for a new piece of luggage soon.
How to Choose the Perfect Travel Bag
Now that we have explored some of the best luggage brands in India, it is time to learn the essential factors to consider when choosing the perfect travel bag.
a) Size and Capacity
The size and capacity of the travel bag are crucial considerations. Think about the duration and type of trips you usually take. If you travel light or for short trips, a compact backpack or a small duffle bag might suffice. However, for longer trips or when traveling with family, you may require a larger bag or a trolley bag with ample storage space.
b) Durability and Material
A travel bag should be able to withstand the wear and tear of travel. Look for bags made from durable materials such as nylon, polyester, or high-quality leather. These materials are known for their strength and resistance to abrasion. Additionally, consider features like reinforced stitching, sturdy zippers, and durable handles to ensure that your bag will last for multiple trips.
c) Select the Type of Bag
Consider the type of bag that suits your travel needs. Backpacks are versatile and ideal for hands-free mobility, especially if you plan to navigate through different terrains. Duffle bags provide ample storage space and are great for those who prefer easy access to their belongings. Trolley bags with wheels offer convenience, particularly when you have heavier items or are traveling through airports.
d) Consider Comfort and Ergonomics
Ensure that the travel bag you choose offers comfort and ergonomic features. Look for padded shoulder straps and back panels on backpacks to distribute the weight evenly and reduce strain on your shoulders and back. If you opt for a trolley bag, check for a telescopic handle that can be adjusted to your desired height, as well as smooth-rolling wheels for easy maneuverability.
e) Check Organization and Compartments
Having organized storage compartments in your travel bag can make a significant difference in keeping your belongings easily accessible. Consider bags and suitcases with multiple pockets, compartments, and dividers to help you stay organized during your trip. Separate compartments for shoes, toiletries, electronics, and clothes can be especially useful.
f) Look for Security Features
Traveling often involves keeping your valuable belongings with you. Look for luggage bags with built-in security features such as lockable zippers, hidden pockets, or RFID-blocking compartments to protect your passport, credit cards, and other sensitive items. These features add an extra layer of security and peace of mind while you're on the move.
FAQs
Are these luggage brands available online in India?
Yes, all the mentioned brands have a significant online presence and are easily accessible for purchase through e-commerce platforms.
Are hardshell suitcases better than soft-sided ones?
Both hardshell and soft-sided suitcases have their own advantages. Hardshell suitcases offer better protection for fragile items and are more resistant to impact. Soft-sided suitcases, on the other hand, are typically more flexible, lightweight, and easier to maneuver in tight spaces.
Do these brands offer warranty or after-sales service?
Yes, most reputable luggage brands provide warranties on their products, covering manufacturing defects. Additionally, they have dedicated customer service channels to address any issues or concerns you may have.
Are these brands suitable for international travel?
Absolutely! These brands are renowned globally and offer luggage options that comply with international travel requirements. Ensure you choose the appropriate size and adhere to specific airline restrictions.
Can I find luggage options for different travel purposes?
Yes, the best luggage brands in India offer a variety of options to cater to different travel needs. Whether you're going on a business trip, family vacation, or adventure expedition, you can find the perfect luggage that suits your specific requirements.
Which brand offers the most lightweight luggage options?
Samsonite and American Tourister are known for their lightweight luggage collections. They utilize advanced materials and innovative design techniques to create suitcases that are both durable and lightweight, ensuring ease of travel.
Do these brands offer customization options?
Some brands provide customization services, allowing you to add personalized touches to your luggage. You can explore options like monogramming, and custom colors, or even choose specific features according to your preferences.
Are there any specific features to look for in a travel backpack for hiking trips?
When choosing a travel backpack for hiking, consider features such as a sturdy frame for better weight distribution, adjustable straps for a comfortable fit, a hydration reservoir compartment, and external attachment points for carrying hiking poles or other gear.
How do I clean and maintain my travel bag?
Cleaning and maintenance instructions may vary depending on the material of your travel bag. Generally, you can spot-clean the exterior with a damp cloth and mild detergent. On the other hand. for fabric bags, you can also hand wash or machine wash them according to the manufacturer's instructions. Ensure the bag is fully dry before storing it to prevent mold or mildew.
Conclusion
Choosing the best luggage brand is essential for a comfortable and enjoyable travel experience. The top luggage brands in India, such as Samsonite, American Tourister, VIP, Skybags, and Safari, offer a wide range of options that cater to various travel needs and personal styles. By considering factors like durability, size and capacity, maneuverability, security features, organization and accessibility, and style and design, you can make an informed decision and find the perfect travel companion.
Next What Business Research Team
The Editorial Staff at NextWhatBusiness is a team of Business Consultants having years of experience in small and medium-scale businesses.