In this article, we have prepared below a list of the top headphone brands in India. We have evaluated sound quality, noise cancellation, frequency, and price to rank our list.
Music is something that can change your mood straight away. Well, obviously for that you need two things, good music and something from where you will listen.
The first one is not in your hand, you can't produce music but you can definitely select good music. Now coming to the latter one, audio equipment. Not every piece of music equipment will offer good audio.
To break up, you need to choose a better audio instrument. Only a handful of companies make good audio instruments in the country. The bestsellers are the headphones. India is one of the largest consumers of music via headphones.
Top 10 Headphone Brands in India
1. Phillips
This Dutch brand is known for its top-quality consumer electronic goods priced affordably. The company is a well-known headphone brand in the audio industry with some of the most reasonable headphones. The company produces quality headphones priced very competitively. The sound quality is crisp, the build is impressive and the designs are trendy.
The wide variation o headphones at almost every price range make Philips headphones very popular in the Indian market.
Check: Best Selling Philips In-Ear Headphones at Amazon
2. Sony
Sony is a popular brand from Japan and is known for its wide variety of headphones. The company has a huge range of audio products available in the country apart from its televisions and smartphones.
From affordable options to premium headsets, Sony headphones offer top-quality sound, high frequency, and sleek designs. The Japanese electronics giant has maintained its audio quality over the years.
Sony is still an immensely popular brand in India known to bring Japanese tech expertise in their line of products to the country.
Check: Best-Selling Sony On-Ear Headphones at Amazon
3. Skullcandy
This US-based headphone brand is one of the most popular audio brands in the world. Known for its experimental products and a wide variety of categories, Skullcandy manufactures several types of audio gadgets.
The company has several options available at multiple price categories. Skullcandy is popular for its funky designs and has a huge demand among the young population.
Skullcandy has been able to maintain its style and designs throughout these years with a substantial market share in the Indian headphone market.
Check: Best Selling Skullcandy Over-Ear Headphones at Amazon
4. JBL
A natural choice for Indians when choosing a headphone brand, JBL enjoys much popularity among music lovers in the country. The company produces a number of audio products, including main loudspeakers, Bluetooth speakers, and headphones.
JBL is a major player in the Indian headphone market known for its top-notch sound quality, product specifications, and sleek designs.
JBL has a wide range of products available in the country with several headphones priced at different cost categories.
Check: Best-Selling JBL Headphones at Amazon
5. Beats
Founded by famous rapper Dr. Dre, Beats is known for its top sound quality. Now taken over by Apple Inc, Beats is now a big player in the headphone market. The Beats headphones are famous for their quality music production and upbeat styles.
The headphones are quite average in terms of pricing rates and styles. They have several headphones available at multiple price points, though the product category is not vast.
Beats enjoy wide popularity among the young population for their catchy styles and designs.
Check: Best-Selling Beats Headphones at Amazon
6. Bose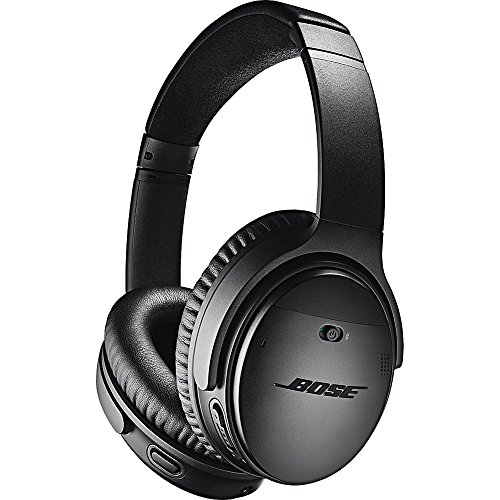 Founded by an Indian named Amar Gopal Bose, this American audio brand is popular around the planet for its top-quality products. From top-class sound systems to speakers to noise-canceling headphones, Bose is termed to be a pioneer of top-class audio products in the music industry.
The company enjoys huge popularity in the country but has a low market share due to its high-end pricing. It can be said that Bose is the Apple of India for headphones.
Bose produces the best audio quality headphones in the world with the best possible studio experience.
Check: Best-Selling Bose Headphones at Amazon
7. Sennheiser
A well-known brand among audio enthusiasts, Sennheiser is known for its wide range of top-quality headphones. This has played a major role in transforming the audio industry. A global leader in the headphone market, Sennheiser enjoys a good share of the premium headphone market in the country.
The company is famous for its top-notch audio quality, and Sennheiser headphones are top favorites among many music enthusiasts.
Check: Best-Selling Sennheiser Headphones at Amazon
8. boAT
A Delhi-based Indian brand, boAT produces one of the best wireless and wired headphones in the country. Known for its affordable headsets, the company doesn't compromise on the quality of the audio production segment. The company enjoys sheer popularity among the younger population for its budget headphones.
With a wide range of headphones available, boAT offers the same quality and great value for money for each.
Check: Best-Selling boAT Headphones at Amazon
9. Audio Technica
Audio Technica is a well-known Japanese headphone manufacturing company, Audio Technica has some of the high-quality headphones available in the Indian audio market. The company offers high-class headphones offering great music with premium sound quality. Audio Technica headphones are mainly used for professional music production and studios.
With a wide range of products available in different price categories, they have some great options in each section.
Check: Best-Selling Audio Technica Headphones at Amazon
10. Shure
Shure started as a supplier of different radio parts back in 1925. Currently one of the largest headphone manufacturers in the world. Shure primarily has headphones in the premium category. The company is known for its best-in-class audio experience and music production.
The company uses innovative designs and styles and has some great models available across different categories.
Check: Best-Selling Shure Headphones at Amazon
More Best Brands in India
These headphone brands have been ranked in the order of their popularity, quality, and prices in accordance with the Indian market.
Editorial Staff at NextWhatBusiness is a team of Business Consultants having years of experience in small and medium scale businesses.