In search of the Best Footwear Brands In India? If yes, you are in the right place. Here in this article, we have explored and researched in detail and listed down the best shoe companies in India.
With the emerging fashion trends over the past few years, footwear is a matter of concern for Indians especially the youth becoming an important part of their overall appearance.
The Footwear Industry in India has seen tremendous growth and investment from foreign companies which have tremendously captured the Indian Market.
Why Choosing the Right Footwear is Important?
Irrespective of whether you are fashion-conscience or not, it is always important that your footwear be appropriate to the respective occasion. It is one's footwear that actually completes an outfit and since first impressions are lasting impressions, it is important that your choice of footwear be suitable.
Buying that perfect pair involves much more than we give it credit for. Footwear experiences the added pressure of being unbelievably comfortable as well as incredibly stylish so the joy we experience in its pursuit and purchase is unparalleled to put it lightly.
This being said, there are some obvious front-runners in the footwear industry in India.
List of Best 10 Footwear Brands In India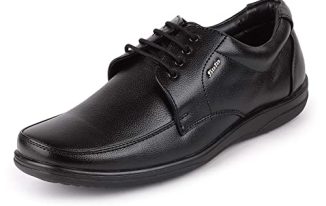 1. Bata
Bata India is the largest retailer and leading manufacturer of footwear in India. It is also a part of the Bata Shoe Organization. Incorporated as Bata Shoe Company Private Limited in 1931, the company was set up initially as a small operation in Konnagar (near Calcutta) in 1932.
The Company went public in 1973 when it changed its name to Bata India Limited. Today, Bata India has established itself as India's largest footwear retailer. Its retail network of over 1200 stores present, and also in good locations.
Bata's smart-looking new stores supported by a range of better quality products are aimed at offering a superior shopping experience to its customers.
2. Paragon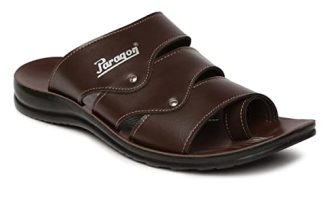 Coming in second on our list of the Best Footwear Brands In India is Paragon. Established in the year 1975, in the southernmost tip of the country, Kerala, Paragon made its modest entry into the market. It was only in 1982 that Paragon made headway into other Indian states.
Rubber footwear still remains the number one product sold by Paragon. This company prides itself on the durability and exceptional quality of its footwear.
The Paragon Group of companies is considered to be No. 1 in the rubber footwear manufacturing and distributing sector. Its in-house sales amount to 400,000 pairs a day and a whopping 12,00,00,000 pairs each year which makes it the leading footwear brand in India.
Paragon aims at achieving its Rs. 5,000 crore turnover by the year 2020, surpassing its current turnover of Rs. 1,400 Cr.
3. Metro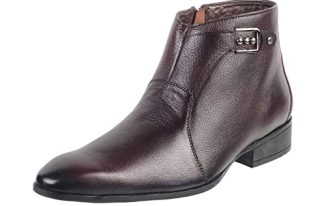 Third, on our list of the Best Footwear Brands In India arrives Metro. In the year of liberation, 1947, a lone shoe store opened its doors to the public in Colaba, Mumbai. Metro Shoes, the brand, is now a household name in India.
Over the past six decades, the company and the brand have become synonymous with unmatched quality, skilled craftsmanship, and high-fashion products in the footwear industry.
Metro Shoes has a countrywide network of exclusive Metro showrooms at more than 72 prime locations across 32 plus cities in India designed to bring customers, an extensive collection of footwear and accessories to suit their every need.
Metro began as a single outlet in Mumbai and has today grown into a nationwide chain of exclusive fashion footwear and accessories stores for the entire family.
4. Nike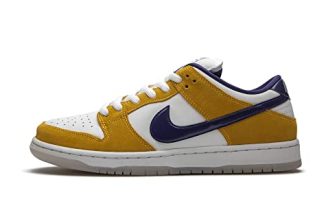 Nike is positioned at a respectable fourth on our Best Footwear Brands In India countdown. Owing to its international recognition, Nike has been able to produce a large number of quality shoes for the Indian Market.
Nike is a leading international brand that deals with the design, development, manufacturing, and global marketing and sales of its footwear and apparel.
It is an American multinational Fortune 500 company based in Portland, Oregon. It is one of the top sports business brands and also the biggest sports equipment manufacturer with a turnover of around $26 billion.
Their vast arsenal of shoes including shoes for training for both men and women, shoes for running, sandals, football, or soccer training shoes in addition to casual sports shoes have been the reason why people seem to be attracted to this company. in addition, high-end quality assurance is also one of the reasons.
5. Adidas
On the 5th position of our Best Footwear Brands In India, the countdown dawns Adidas. Adidas is here to wonder the modern men with its most recent collection of footwear. They are among the other primary assets in the Indian Shoe Industry.
They offer comfortable sneakers and sports shoes for men and women, ideal for running, trekking, adventure, and outdoor activities. This German multinational company was founded by the Dassler brothers – Adi and Rudolph. It is the second-largest sportswear company in the world with an annual turnover of around $23 billion.
The company is more prominently recognized for its delivery of quality shoes in the niche of Boots, Sports shoes, and also Slippers.
6. Puma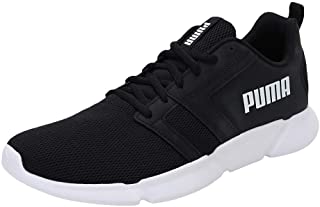 6th on our list of the Best Footwear Brands In India is Puma. They are a globally renowned footwear and apparel brand. They were launched in 2005 and sells its merchandise through online stores and also retail outlets in India.
Casual wear seems to be pretty well sought after as well since they have made a lot of names for themselves. However, as the sports niche entrant, the company ought to be your premier sports footwear choice.
It is among the top five sports shoe and apparel manufacturers. Puma shoes are comfortable, and durable, and pair them with Puma polo t-shirts and blue jeans therefore to complete the cool and smart look.
Puma's IGNITE range of running shoes is the most popular and is high on style and functionality. Their best-selling sports shoes are evoPower football shoes and evoSpeed cricket shoes.
7. Woodland
Woodland Footwear is 7th on our Best Footwear Brands In India list. Woodland's parent company Aero Group is a well-known and established name in outdoor shoes since 1950 and launched the Woodland brand in 1992.
The company has the strongest provision of tough and durable feet-wear, which surpasses all expectations. The shoes have an off-terrain look to them, which makes you feel more like a "sturdy mountaineer" for a change.
The brand gained immense popularity in a short span of time owing to its quality, durability, and latest designs.
The range of boots has a very compact styling and there is absolutely no match for the quality and durability of the product. People who go in for hiking or want a well-built sturdy shoe that will last them a long time can get the best of shoes from here.
8. Relaxo Footwear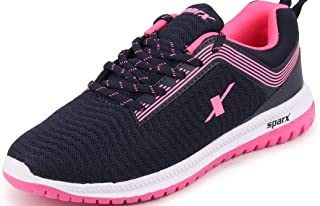 Relaxo Footprint finds itself 8th on our list of the Best Footwear Brands In India. The company is Delhi-based and was founded by brothers Ramesh Kumar and Mukand Lal Dua. It is in fact the fastest-growing footwear company in India. Their affordable footwear brands like Sparx (sports shoes), Bahamas (flip flops), and Flite (slippers/ chappals) are highly popular among Indian customers.
The collection of Relaxo footwear, products, and services is highly appreciated by customers. This is so for the unmatched choice at an unbeatable price.
Apart from footwear, Relaxo also houses an array of accessories from various brands for purses, leather accessories, bags, foot care products, etc.
9. Khadim's Footwear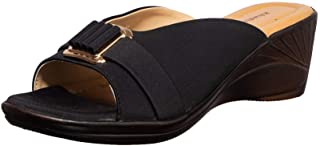 Khadim's is placed ninth on our Best Footwear Brands list. They began as a humble shoe store in the 1960s in Chitpur, West Bengal. It grew to acquire nationwide prominence in just a short while.
Khadim is the 2nd largest footwear retailer in India in terms of organized footwear retailing. It has more than 625 exclusive retail outlets across the country. And by far, the leading shoe retailer in the East. Khadim's aim is to provide "Affordable fashion to everyone" as has been declared in its motto.
With the ever-changing fashion trends, the company has expertly managed to remain a customer favorite. The recorded turnover for the company emerged at Rs. 425 crores consequently Khadim's aiming for an even higher turnover in the coming years.
10. VKC Footwear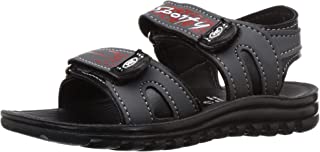 Coming in at Number 10th on our Best Footwear Brands In India is the brand VKC. They were founded in 1984 in South India. The VKC Group soon emerged to be one of the leading footwear brands in the region.
However, its popularity was not only restricted to the southern part of the country but soon emerged in the Northern and Eastern regions as well.
With a growing network of 20 production units spread across 5 states and employing more than 5,000 people. The Company has achieved a recent turnaround of Rs. 900 crores.
VKC aims to provide premium footwear that caters to the needs of the general masses along with the desire to remain affordable as well.
More Best Brands:
Frequently Asked Questions?
How to Choose the Best Footwear?
Those were the round of the Best Footwear Brands In India. But they are just an outline, the final decision on the brand you choose depends on you.
Ultimately we can only guide you, the brand that you finally choose can be based on these factors –
a) Comfort – This is the most important factor when choosing footwear in any category
b) Durability – Let's be honest, we don't spend a huge chunk of money on shoes to have to throw them away after just a few months of mild usage (Bata, Metro, and Woodlands get huge points here).
c) Variety – Neither do you want to end up wearing the same shoes as the guy next to you nor do you want to have to choose shoes that don't match your personality.
d) Personality – Speaking of personality, each brand has a specific voice, what you wear says a lot about you.
We hope this list of the Best Footwear Brands In India helped you in buying the perfect footwear.
Which is the largest footwear manufacturer in India?
The largest footwear manufacturing company in India is Bata India Limited. It has a wide network of more than 1200 retail footwear stores in the country.
Next What Business Research Team
The Editorial Staff at NextWhatBusiness is a team of Business Consultants having years of experience in small and medium-scale businesses.