Are you looking for the best watch brands in India? If yes, you are in the right place. Here in this article, we list down the best watch manufacturing and marketing companies operating successfully on the internet.
Watches make one of their favorite accessories for looking good and exuding style on all occasions. Timepieces are not only used to tell time, but also for expression of style, sophistication, and precision.
Several hot-selling brands are catering to the Indian men's watch market. Some of them are luxury brands with big international names and offer high-end watches that you can boast about.
In addition, there are some domestic watch brands that offer quality watches at affordable prices. In fact, there is a wide range of watch brands and varying styles of watches that you can choose from.
Our Top Picks: 
All that said let us dive right in and see what's in store.
List of Best 10 Watch Brands in India
Best Affordable Watch Brands in India
1. Titan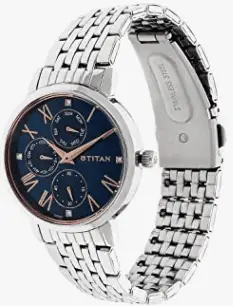 Titan is the leading Indian watch brand that caters to the need of men looking for high-quality, yet affordably priced watches.
Be it your 18th birthday gift or wedding reception gift, Titan watches are the most loved brand in India.
Titan has more than 300 retail centers all over the country. It is a leading watch brand in India. This iconic brand was launched by the collaboration of Tata Group and Tamil Nadu Industrial Development Corporation.
A  huge number of buying options makes it the fifth-largest watch manufacturing company in the world.
Suggested Read: Best Watches For Women Under 2,000.
Titan manufactures models that are very famous and admired across India like Aqura, Diva, Insignia, Raga, and Octane among others. And each year, many new launches join the high-end collection of the brand.
Price: The price of Titan Watches Starts from Rs. 715.
Best Models: Titan Edge, Titan Octane, Titan Raga, Titan Nebula.
Check Prices
2. Casio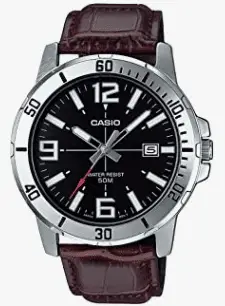 Casio is a Japanese company that manufactures various electronic products, but the craze for watches is more than their other products.
The company stands for innovation and style. Some of its popular watches are Casio Support, G Shock, Wave Captor, Sheen, and Edifice are some watch brands from Casio.
The brand also offers innovative concepts of connecting your smartphone with the watch, also Casio was the first company to launch a GPS atomic solar watch.
They are most popular amongst the younger generation for their digital watches. Hence if you are looking for Casio watches you would definitely find an amalgam of style and technology.
Price: The price of Casio Watches starts from Rs. 895.
Best Models: Casio G-Shock GA-2100, Casio Edifice EF-550, Casio Vintage Collection.
Check Prices
3. Timex
Timex is one of the largest watchmakers in the world. They are an international brand that was established in 1854 and it has made a big in the Indian men's watches segment too.
It is famous for its digital watches in India. It offers quality products to its customers across large and different watches for everyone.
The product range of Timex is innovative as it boasts of designer look along with the latest technology.
The other popular brands of Timex are Helix, Versace, and Salvatore Ferragamo.
Owning a Timex watch is a matter of pride for Indian men today and for this reason, it happens to be one of the best-selling brands in the country.
Price: The price of the Timex watches starts from Rs. 600.
Best Models: Timex Expedition Scout, Timex Metropolitan Smartwatch, Timex Weekender.
Check Prices
4. Citizen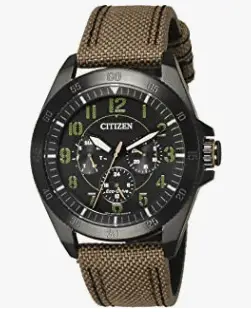 Coming in at the fourth spot on our list of the Best Watch Brands in India is Citizen. It is one of the most beloved watch brands in India.
It also holds a prominent place as one of the leading producers of advanced technology. Citizen watches include the slimmest LCD timepiece as well as the first watch with voice recognition and the very first timepiece for diving with an electronic depth sensor.
Each watch is a masterpiece and is a perfect blend of beauty and technology. Add a powerful look with the Citizen watch and be ready to attract everyone's attention.
Citizen Eco-drive Satellite f100 can give you satellite time no matter what time zone you are in and it takes merely three seconds to do that.
Price: The price of Citizen Watches starts from 830.
Best Models: Citizen Eco-Drive Promaster Diver, Citizen Eco-Drive Nighthawk, Citizen Eco-Drive Chandler.
Check Prices
5. Maxima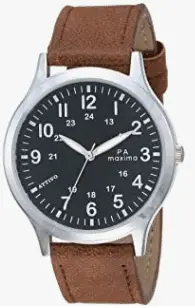 Maxima produces designer formal watches for both men and women. There is also a special couple of collections. This is the reason why couples prefer Maxima when it comes to gifting a beautiful present to their beloved.
Maxima provides the best of its variants between the price slabs of Rs. 300 and Rs. 4,000. Apart from a couple of watches, Maxima offers affordable watches specifically for men, women, and children along with a special series of Uber watches.
You can find these watches in almost any watch store in India and also on the Internet.
Price: The price of Maxima Watches starts from 300.
Best Models: Maxima Attivo Collection, Maxima Max Pro.
Check Prices
6. Sonata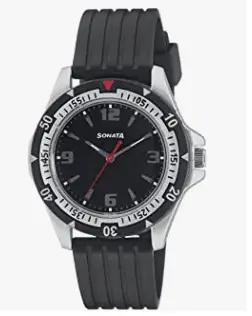 Coming next in our list of the Best Watch Brands in India is the evergreen Sonata. They have been one of the most favorite brands when it comes to watches.
They make admirable and lovely watches that are loved by every Indian person. Sonata watches have a unique elegance and beauty that makes people buy them.
It caters to the people of every generation. The best part of buying sonata watches is that they produce watches that will suit any occasion as well as festivals and they all have a thematic grace. The most favorite variant of this brand is the youth-centric Super Fibre Watch.
Price: The price of Sonata Watches starts from Rs. 450.
Best Models: Sonata Unveil, Sonata Sleek
Check Prices
Best Smartwatch Brands in India
7. boAt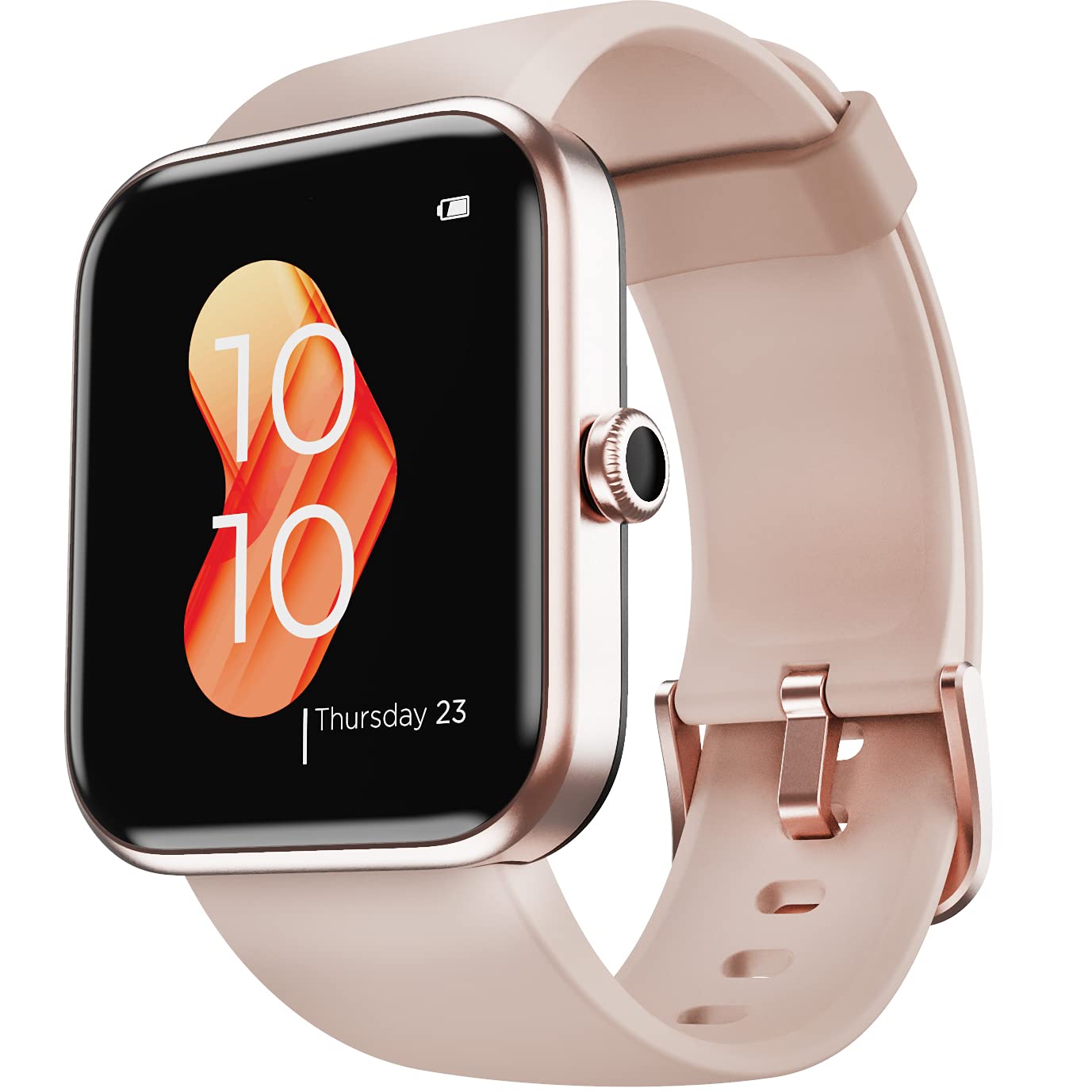 If you are looking for a homemade good-quality smartwatch, boAt is one of the best choices. This Indian watch company started its operations in the year 2015. Within a short period of time, the company is a leading smartwatch brand in India.
From elegant to sporty looks, boAt manufactures unique styles of smartwatches that would instantly glam up the wrist of the wearer.
boAt is a hot favorite among the youth as it signifies trendiness and cool fashion.
Price: The price of the boAt smartwatch starts from Rs. 2000.
Best Models: boAt Wave Edge, boAt Xtend
Check Prices
8. Fastrack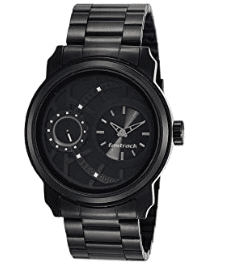 Fastrack has now positioned itself as one of the top smartwatch companies in India. They are a youth-oriented brand introduced by Titan and it has carved a niche for itself in the Indian market.
It quickly became India's largest smartwatch brand for the urban youth. The technology and design are best suited for collegians that want funky style with the promise of quality and precision and affordable price.
It brings fashionable smartwatches for men and women, with a huge variety in terms of color and design as the main target customer base of this brand is the young population.
Price: The price of Fastrack Watches starts from Rs. 2000.
Best Models: Fastrack Party Analog, Fastrack Reflex Smartwatch, Fastrack Varsity Collection.
Check Prices
Best Luxury Watch Brands in India
9. Fossil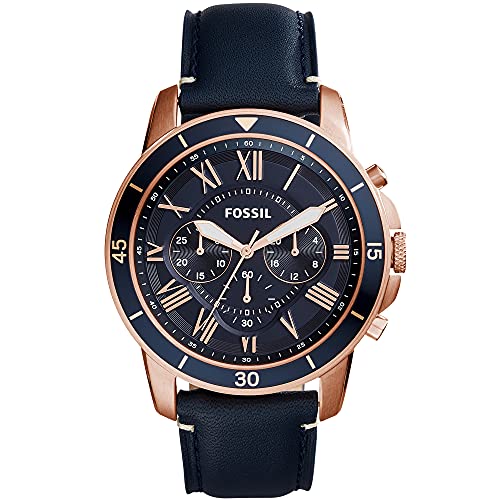 Fossil, an international brand, has gained immense popularity in India for its fusion of vintage aesthetics and modern technology. The brand's watches exude a timeless appeal and are crafted with meticulous attention to detail. Fossil offers a diverse range of watches, including smartwatches that seamlessly blend style with advanced features.
Price: The price of Fossil Watches starts from Rs. 5000.
Best Models: Fossil Gen 5 Smartwatch, Fossil Grant Chronograph, Fossil Neutra.
Check Prices
10. Seiko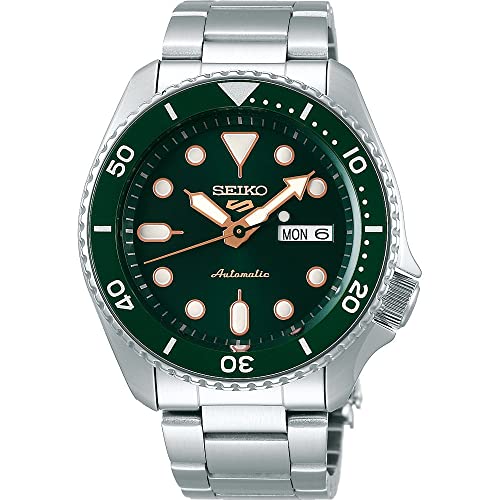 Seiko is a Japanese brand that has earned a stellar reputation for its craftsmanship and precision. Their watches are renowned for their superior quality and attention to detail. Seiko offers a wide range of collections, from classic dress watches to sports watches, catering to diverse tastes and preferences. With a blend of tradition and innovation, Seiko continues to be a favorite among watch connoisseurs worldwide.
Price: The price of Seiko Watches starts from Rs. 1 Lac.
Best Models: Seiko Presage Cocktail Time, Seiko Prospex Samurai, Seiko Astron GPS Solar.
Check Prices
More Best Brands in India:
How to Buy a Watch – Buying Guide
Here are the major 5 things to consider before buying a watch.
1. Identify Your Watch Size
All watch faces are measured in millimeters. A watch face ideally should be big enough to sit on your wrist comfortably with a bit of its space occupied by where the band begins.
Most people will find that the face of a watch that fits them well ranges between 34mm-50mm. Moreover, picking the best watch that will fit you comfortably depends on the size of your wrist.
2. Watch Face
After you have picked the right side of the watch you want, determining the face of the watch is another key point that most individuals miss.
Think about how you want your new timepiece to look and narrow down on that while selecting the watch face that you will purchase. The main factor in determining the size of the watch you want is the face for your information.
3. Check the Strap
Watches are available in different tons of straps at your disposal and it allows swapping yours out flexibly.
The most common casual straps are the NATO straps and they are named so after the nylon versatile styles used by the armed forces as a sign of different countries.
4. Watch Movement
A watch movement is a mechanism that you can use to tell the time in reference to other things that the watch tells like a year, and the date and some even tell you, the lunar phase.
It is easy to be swallowed up by the graphical literature but in a nutshell, all watches are grouped according to their movements and functionality.
5. Analyze the Price of the Watch
After you have already got the basics, you will have to decide how much you are willing to drop for a new watch.
Of course, the pricing of watches ranges from relatively affordable, to expensive, to very expensive and so it's important to figure out the money you are willing to spend before you shop.
After taking in the above, you should have a better idea of what makes a great watch and why some watches command such status, respect – and price tags!
More importantly, you'll soon be able to justify, to yourself at least why you spent all that money on that chunk of metal, glass, and leather proudly sitting on your wrist.
Final Words: 
Above was our take on the Best Watch Brands in India. Just remember that watches serve as a chosen accessory for most outfits.
As we've seen above – there are a variety of watches available. Although some watches are versatile and work with several outfits, some work with fewer options. Dress watches look best when worn with professional attire. Smartwatches and casual watches fit more with business casual outfits as well as weekend casual attire. You can team up your watch with your wallet to transform yourself into a complete style icon.
FAQs
What are the different types of watches?
Broadly there are 12 types of watches available in the market.
Analog watches
Digital watches
Dress watches
Casual watches
Pilot watches
Smartwatches
Quartz watches
Field watches
Swiss watches
Chronograph watches
Solar watches
Tactile watches
What is the most expensive watch brand in India?
Rolex, Bulova, and Tissot are among the most expensive watch brands in India.
Which watch brand is most durable?
Armani, Titan, and Tissot are among the most durable and long-lasting watch brands in India.
Which is the best watch brand for men in India?
Rolex, Titan, Omega, and Tissot are some of the overall best watch brands for men in India.
What is the best affordable watch brand in India?
Titan, boAT, and Fastrack are three of the best affordable watch brands in India.
Next What Business Research Team
The Editorial Staff at NextWhatBusiness is a team of Business Consultants having years of experience in small and medium-scale businesses.