Do you want to know what are the best clothing brands in India? If yes, you are in the right place. From classic elegance to contemporary flair, we have listed here in this article, the top clothing and apparel companies that have redefined fashion trends in the country.
The clothing and textile industry in India is big and the market size is growing rapidly. Also, the industry caters to a wide range of formal, casual, and fashion garments. The Indian clothing industry is one of the largest in the world. As per Statista, volume growth of 3.8% is expected in 2024. In addition, the report also predicts the market size to reach 38.93 billion pieces by 2027.
Nowadays, brands play an important role in a person's socioeconomic status. Sometimes brands become status symbols. As a result, people are becoming more fashion-conscious and spending more part of their income on branded clothes. Hence, no wonder, more and more international and domestic brands have entered the Indian market in the last few years.
The clothing types can be broadly divided into five categories.  They are business attire, casual wear, formal wear, lingerie, and sportswear. It is seen, most reputed Indian brands maintain fabric quality and deliver exquisite fashionable designs.
List of 27 Clothing Brands in India
#1. Allen Solly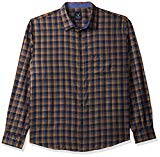 Allen Solly is an initiative of Madura Fashion & Lifestyle. It is a division of Aditya Birla Fashion and Lifestyle. It is without saying, it is India's largest and fastest-growing branded apparel company and a premium lifestyle player in the retail sector.
The company's brand portfolio includes product lines that range from affordable and mass-market to luxurious, high-end styles. Additionally, it caters to every age group, from children and youth to men and women.
#2. Levi's
The brand Levi's is owned by San Francisco-based Levi Strauss & Co. Their product range includes jeans, trousers, shorts, shirts, jackets, sweaters, sweatshirts, T-shirts, underwear, socks, accessories, shoes, dresses, skirts, belts, overalls, jumpsuits, and a "big and tall" range. In India, Levi's is one of the most popular men's formal wear clothing brands in India.
Furthermore, the jeans come in a wide range of varieties. These are skinny, slim, straight, bootcut, taper, relaxed, flare, and big & tall.
#3. Zara
Zara is a renowned international fashion brand and has made its mark in the Indian clothing industry as well. It is part of the Inditex group. This global company entered the Indian market in 2010 with its first store in Mumbai.
Zara is celebrated for its ability to swiftly translate the latest runway trends into accessible and affordable fashion. The collections of  Zara imbibe diverse styles and offer casual wear to formal attire.
#4. Provogue
Provogue is a Mumbai-based clothing retail company. The Provogue Brand was developed and launched in 1998 as a Menswear fashion range of contemporary clothing.
Currently, the brand has a comprehensive collection of men's and women's fashion apparel and accessories and has won numerous awards throughout its history.
#5. Van Heusen
Van Heusen, a clothing brand owned by PVH. However, vanheusenindia.com is an initiative of Madura Fashion & Lifestyle. The brand is popular for formal clothing. Van Heusen is best known for their office or business attire collections.
#6. Park Avenue
Park Avenue is an Indian Clothing brand promoted by the Raymond Group. It was introduced in India in the early 1980s. Within a short period of time, it quickly gained recognition for its sophisticated and stylish apparel for men and women.
Park Avenue provides stylish and innovative wardrobe solutions to well-dressed gentlemen. As India's premium lifestyle brand, its designs embody the latest in international fabric, styling, color, and fashion trends.
#7. Pepe Jeans
As the name defines, it is a denim and casual wear jeans brand. The company was founded in 1973 by three brothers who ran a weekend stall at Portobello Road Market in London, before expanding to a store in Carnaby Street and then into Europe in the 1980s.
The product range includes T-shirts, Jeans, regular-fit shirts, polo shirts, Capries, etc.
#8. Wrangler
Wrangler is an American manufacturer of jeans and other clothing items. The company was established in the year 1947.
This highly-rated clothing brand provides high-quality clothing for men especially. It also gives a warranty of 1 year for every product.
#9. Numero Uno
Numero Uno is an India-born clothing brand and is known for its first indigenously developed denim label. The company was launched in 1987 by Hi Fashion Clothing Co.
The company caters to a wide range of products including jeans, t-shirts, skirts, shorts, sweaters, and much more. Also, it deals with footwear, bags, belts, and fashion jewelry.
#10. Monte Carlo
Monte Carlo was founded in the year 1984 in Ludhiana, Punjab. At present, Oswald Woollen Mills Limited is the owner of this superbrand. This iconic clothing company is a fashion house with an eclectic mix of clothing for men, women, and tweens. Actually, the company comes with a utilitarian, trendy, and premium quality approach to clothing.
Additionally, it caters to a wide range of clothing items. The list includes jackets, jeans, trousers, shirts, sweatshirts, sweaters, coats, t-shirts, tops, cardigans, tracksuits, denim, thermals, and much more.
#11. Peter England
Peter England has made a mark as the largest menswear brand in India. Basically, the brand is known for its standardized fits, superior quality, and wide range and fashionable styles.
Moreover, the trusted mid-segment brand comes with apparel offerings for young men entering the corporate world.
#12. Louis Philippe
Louis Philippe stands for precision in craftsmanship which translates into clothing that is classic and contemporary, and perfect for the quintessential man.
It is an international super brand for menswear clothing. In India, it offers a range of formal, semi-formal, custom-made clothing, and accessories.
Addressing the needs of the style-conscious man, the brand's clothing range boasts of a collection of suits, shirts, trousers, T-shirts, and accessories.
#13. Fabindia
Fabindia is India's largest private platform for products that are made from traditional techniques, skills, and hand-based processes. Additionally, the company links over 55,000 craft-based rural producers to modern urban markets.
As a result, the company creates a base for skilled, sustainable rural employment, and preserves India's traditional handicrafts in the process.
#14. Biba
BIBA has always been known for fashionable Indian ethnic wear for women at affordable prices. It is an India-based fashion brand. In the year 1988, Meena Bindra started the business from her home in New Delhi, India.
Currently, Biba is one of the best ethnic wear fashion brands in India. It has more than 150 brand outlets and 225 multi-brand outlets.
#15. Flying Machine
Flying Machine is an iconic denim clothing brand in India. It is popular for its wide collection of comfortable jeans for youth in the country.
The company deals in jackets, jeans, sweaters, sweatshirts, shirts both formal and informal, trousers, belts, bags, wallets, and sunglasses.
#16. Zodiac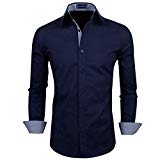 Zodiac is an Indian clothing brand. It was founded in 1the year 954 and is based in Mumbai. The company has evolved into a leader in men's fine clothing and accessories. Presently, the name represents an international symbol of modern style and time-honored standards. creativity and dedication.
Currently, the company is selling its brands through organized retail chains through more than 1500 independent retailers.
#17 Raymond
The headquarters of Raymond Ltd is in Mumbai, Maharashtra. Actually, the company is the largest integrated manufacturer of worsted fabric in the world. Also, it is India's biggest woolen fabric maker.
In India, the company has a distribution network of more than 4,000 multi-brand outlets and over 637 exclusive retail shops. Additionally, the company exports the product to over 55 countries including the US, Canada, Europe, Japan, and the Middle East.
#18. Adidas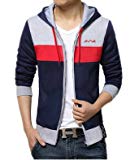 Adidas is the largest German sportswear manufacturer in Europe and the second-largest in the world.  They are world-renowned for their athletic shoes and apparel and sporting goods.
Adidas AG is the holding company for the Adidas Group, which consists of the Reebok sportswear company also. In India, they operate as Adidas India and sell a wide range of sportswear goods for men, women, and kids.
#19. Nike
Nike, Inc. is an American multinational corporation. The company deals in the design, development, manufacturing, and worldwide marketing and sales of footwear, apparel, equipment, accessories, and services.
The company is the world's largest manufacturer (by sales) of athletic footwear, apparel, and equipment.
#20. GINI & JONY
Actually, Gini & Jony is the largest Young-Adults wear brand in India. In the year 1980, the Lakhani brothers started the legacy by starting the first leading organized kidswear brand in India. The company caters to a wide range of kid's wear items.
The list includes shirts, t-shirts, skirts, tops, jeans, capris, etc. As a matter of fact, Gini & Jony is one of the most prestigious clothing brands in the kid garments sector.
#21. Rupa Garments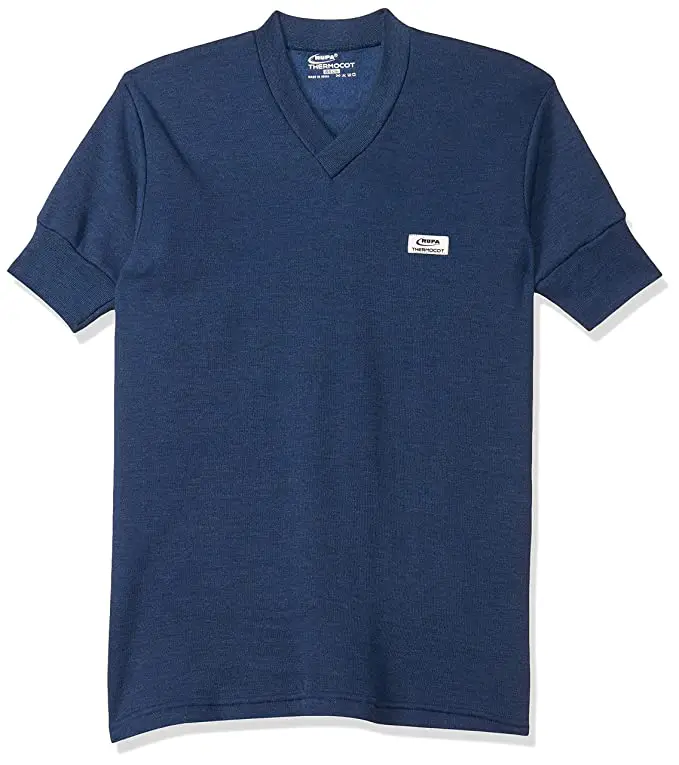 Established in the year 1954, Rupa is now the premier knitwear clothing brand in India. They sell a wide variety of knitted garments from comfortable innerwear to cool casual wear.
Some of their popular brand verticals are Bumchums in the casual wear category, Rupa Frontline in the underwear category, and Euro in the innerwear category.
#22. Mufti
Mufti was launched in 1998 with one driving ambition, to provide an alternative dressing solution, that didn't conform to the 'uniform' codes of mainstream fashion. It is predominantly a menswear brand.
It also caters to a wide range of dress materials. The list includes T-shirts, shorts, joggers, outerwear, blazers, and some accessories also.
Best Designer Label Clothing Brands in India
#23. Sabyasachi
Sabyasachi Mukherjee is the creative genius behind the Sabyasachi brand. Born and raised in Kolkata, e started his fashion journey in 1999. His product ranges from luxurious bridal wear to stunning ethnic ensembles.
#24. Anita Dongre
Anita Dongre, a prominent name in the Indian fashion industry, established her designer label in 1995. Anita Dongre has established herself as a go-to designer for chic and sustainable clothing.
#25. Manish Malhotra
Manish Malhotra is a renowned Indian fashion designer based in Mumbai. He ventured into the fashion industry in the early 1990s. Manish is a celebrated name in the Indian film industry. His product offerings range from glamorous red carpet-gowns to intricately embellished lehengas. It is without saying, Manish Malhotra's collections have redefined the concept of fashion luxury.
#26. Ritu Kumar
Ritu Kumar is often referred to as the "Grand Dame of Indian Fashion". She founded her label in 1969. Her brand is known for its exquisite hand-block prints, intricate embroideries, and elegant silhouettes.
#27. Tarun Tahiliani
Tarun Tahiliani is a celebrated Indian fashion designer based in Mumbai. He launched his eponymous label in 1990. He is known for ethereal wedding couture to effortlessly stylish ready-to-wear collections.
More Best Brands in India:
Frequently Asked Questions
What are the popular clothing brands in India?
There are plenty of popular fashion brands in India. Some of the most loved brands are Levi's, Pepe, Lee, Zodiac, and Wrangler.
What are the best clothing brands for women in India?
The best clothing brands for women in India are as follows:
Biba
Global desi
Mother Earth
Soch
Aurelia
Zara
What are the top men's formal clothing brands in India?
The most popular Indian clothing brands for men are the following:
Park Avenue
Arrow
Allen Solly
Provogue
Van Heusen
Raymond
Louis Philippe
What are the best women's ethnic wear brands in India?
Here are the top ethnic clothing wear brands for women in India:
Biba
Ritu Kumar
Global desi
Mother Earth
Soch
Aurelia
What are the best Men's Casual Clothing Brands in India?
Find below a list of the top casual clothing brands for men in India:
Allen Solly
Arrow
U.S. Polo ASSN
John Pillar
Indigo Nation
Indian Terrain
Color plus
Parx
Twill
Bare Denim
John Players
What are the best Ladies' Western clothing brands in India?
Some of the top-selling Western-fit clothing brands for women in India are as follows:
Marie Clarie
UCB
Madame
Zink London
Madame
Vero Moda
Pepe Jeans
Levi's
How to find the best clothing brand in India?
There are several aspects one must consider before making selecting a clothing brand for purchase. Here we have listed some important factors:
Identify your style
Check the quality of the fabric
Choose size and fit
 Explore Research trends
Read reviews on online marketplaces
Check your budget
Evaluate price and its value
Footnote: The list of clothing brands in India mentioned here is done randomly. We have explored the brands through in-depth research online and offline and curated this list.
Next What Business Research Team
The Editorial Staff at NextWhatBusiness is a team of Business Consultants having years of experience in small and medium-scale businesses.