Looking for the best payroll software for your business in India? If yes, you have landed at the right place. Here in this article, we have listed the top payroll solutions preferred by most business owners.
Timely and organized payment to employees is critical for growth and success. Sometimes managing the workforce's compensation schedule becomes difficult for a lot of business owners. Payroll management software here plays a big role in ensuring the smooth processing and payment of employees. Payroll management software offers several advantages to businesses in managing payroll for employees.
Read: Best Accounting Software for Small Businesses
List of 11 Payroll Software in India
1. Razorpay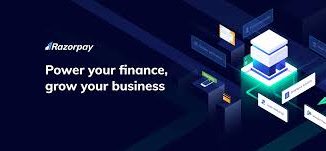 Established in 2014, Razorpay at present is one of the best online payment management software in India for small and big businesses. Presently, the company provides tech payment solutions to more than 350,000 businesses in the country.
RazorpayX Payroll is an ideal payroll software for small and medium businesses. The product has been designed to take care of all things payroll, right from onboarding employees to automating compliance payments & their return filings.
The software eliminates manual intervention in executing payroll. It also automates compliance payments like TDS, PF, ESI, and PT along with their periodic filings, salary disbursement, reimbursements, leaves management, and much more.
RazorpayX Payroll also provides dedicated customer support to its users without any hidden charges.
Additionally, the product offers best-in-class group health insurance for small businesses, even with an employee strength of 2.
Click Here to Join Razorpay for a Free Trial
2. Tally.ERP9
Tally.ERP 9 is one of the most popular business accounting software for accounting, inventory, and payroll in India.  Payroll in Tally.ERP 9 deals with managing the salaries of your employees and related statutory norms & processes. You can generate & email payslips to all employees instantly.
Therefore, no need for exporting, attaching, and sending it to each employee separately. In addition to this, you can Generate payroll-related reports such as EPF, ESI, Professional Tax, etc. at the click of a button. Visit their official site to learn more.
3. HRXpert from Marg

Marg Payroll Software has a user-friendly interface. As you can easily integrate it with a biometric machine. And then it will keep track of & maintenance all the information on the salary transfer.
HRXpert from Marg helps small and mid-sized businesses easily manage employees' attendance, salary, and payroll functions.
4. Keka 
Keka is an employee experience platform. The only HR & Payroll solution that is employee-centric. Unlike traditional payroll management systems, Keka is a modern new generation platform focused on user experience and simplifying complex workflows.
You can manage your employees and assign tasks to them from any place in the world and with any device.
5. Beehive 

Beehive's HRMS is a complete web-based payroll management software covering the entire life cycle of an employee from recruitment to resignation or retirement.
The system is developed by Beehive Software Services Pvt. Ltd. It is the most comprehensive HR and Payroll management system solution.
Beehive offers a robust, rule and workflow-based leave management platform which enables employees to submit their leave applications and managers to approve them with workflow notifications. It also integrates time details to get more accuracy while managing the leave and payouts.
6. ADP Vista

ADP Vista HCM SM is designed to handle the complexities of all types of business. The system is developed by Automatic Data Processing Inc.
Once the hr software is customized to your business requirements, you can process payroll and the associated compliances such as TDS, PF, and ESI deductions with a single click.
7. GreytHR 
Greytip Software is a people management software. The company is serving SME customers. With more than 20 years of industry experience, the company deeply understands the HR and payroll domain.
Unlike other companies, GreytHR is a highly focused business-centric. Due to this and the continuous feedback from thousands of customers, the solutions end up being user-friendly and highly relevant to your needs.
8. HRMTREAD 
HRMThread payroll management software is promoted by Sensys Technologies. The company was launched in the year 2004. Sensys Technologies is a customer-driven IT Company offering systems integration solutions in the Indian market.
Sensys Technologies has completed 10 years of IT operations and the company has achieved high organic growth over the last nine years.
9. GoForHR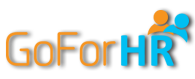 GoForHR is a cloud initiative of Tamba Solutions to address and fulfill the need of a growing organization. It has a robust workflow available on a web environment that allows the user to access it from anywhere and even with a Handheld.
Employees Self Services – Employee Database, Recruitment, Attendance, Leave Management, Appraisal System, Expense Claim, Payroll, and many interactive features. It is a web-based application that reduces technical management and updates time on time.
10. Saral PayPack 
Saral PayPack offers you a comprehensive payroll solution for all your needs. It is a one-stop destination for your search as it possesses the most sought requirements of payroll management system software. This is the right choice for automating your payroll.
Saral PayPack also provides multi-stage security architecture, supporting the user to secure at File Level, Software Level, and Feature Level. Every Screens and Option can be defined as user-wise to provide limited access to Co-Users.
11. SmartHR 
SmartHR is more of a solution to all activities performed by the Human Resource department.
It consists of a range of functionalities covering the entire gamut of daily as well as dependent activities performed by the HR department.
Advantages of Payroll Software
A business owner interested in the growth of his/ her company must invest in payroll software. This is because payroll software will surely save time, stress, and indeed money. Money because manual calculation sometimes makes costly mistakes and thereby draining out hard-earned money for the company.
So, let us first have a look at some basic advantages Payroll management software offers:
Employee Calendar: Payroll solutions generally offer employee calendars. It helps you in smoothly manage sick leave and absences. and overtime.
Cost-Effective: Saves a lot of man-hours and money in handling HR accounting.
Tax Updates: Helps you in managing tax and compliance like PF, ESI, etc.
Generate Payslips: You can generate payslips in an automatic manner.
Ensure Security: Furthermore, payroll tools add security to your organization. As the data remains with you, third-party intervention is not needed.
FAQs on Payroll Software
What is a Payroll Software?
The payroll solution tool essentially is a tool used by HR or payroll executives to maintain, manage, and execute the end-to-end payroll activities of a company. Additionally, it is used for task automation, tracking attendance, calculating payroll and disbursing salaries, compliance payments, and much more.
The cost of payroll software mainly depends on various features and the size of the company. However, most payroll software provides free trials.
What are some of the best free payroll software for small businesses?
Some of the top free payroll software for small and mid-sized businesses are the following:
Wave
Kredily
Paymaster
Timetrex
Qandle
What is the best free and open-source payroll software?
Find below some of the top free and open-source payroll software:
Qandle
Collarbrill
OpenPro
WebHR
Payroll4free
As payroll management systems can provide forecasts, you can use these to plan staff costs and budgets by entering hypothetical numbers to see the exact total cost of an employee. Choose your payroll software that fulfills the unique need of your business.
Next What Business Research Team
The Editorial Staff at NextWhatBusiness is a team of Business Consultants having years of experience in small and medium-scale businesses.