Want to know the best toothpaste brands in India? Toothpaste is one of the most important products we use in our lives. Why so? Well, that's because every person requires this for the rest of his or her life.
Toothpaste is something we start our day with and also end with. A good quality toothpaste ensures that your teeth stay healthy, yellow free and are also protected from the diseases of teeth and gum.
Check: Top Make-Up Brands in India
Other than that it adds charm and elegance as well as good breath to a person. Hence we must know which toothpaste brands to trust.
Our Top Picks for Best Toothpaste in India
Well, for you to make a smart decision our experts have researched the Best Toothpaste Brands In India for you to go through.
List of Best 10 Toothpaste Brands In India
1. Colgate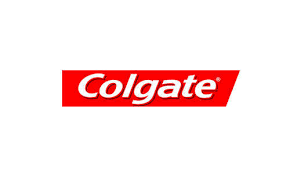 The best-known toothpaste brand in India, Colgate had to be the first on our list. Generations have grown up using this brand's products 2 times every day.
People of India have blind faith in this company and rightfully so. This brand has been on the market since 1873 and has launched an impressive line of products over this period.
Strong white teeth and healthy gums are guaranteed by the use of this toothpaste brand. It is also recommended by the maximum number of dentists around the country.
2. Pepsodent

Running at a close 2nd, Pepsodent is also synonymous with toothpaste in India. For years, it has ruled the market and continues to do so. And that's why it ranks unarguably as one of the most trusted brands of toothpaste in India.
Owned and marketed by Unilever, it was launched in 1993 in India and since then the brand has raised the benchmark on Oral Care solutions.
Pepsodent has a range of toothpaste and toothbrushes that could take care of specific oral care needs. They are also reasonably priced so that most people can afford basic dental care.
3. Patanjali Ayurved

The brand Patanjali is the fastest-growing toothpaste brand in India. Started by Baba Ram Dev in 2006, Dant Kanti is designed to optimize oral health with the selected and refined ayurvedic herbal ingredients.
This natural toothpaste keeps your teeth strong and healthy. It also helps to stop tooth bleeding and bad breath and toothache.
Dant Kanti is reasonably priced in comparison to international brands and contains Neem, Timbaru, Turmeric, Cloves, Pudin, Pippali, Peelu, and Maju phal.
4. Sensodyne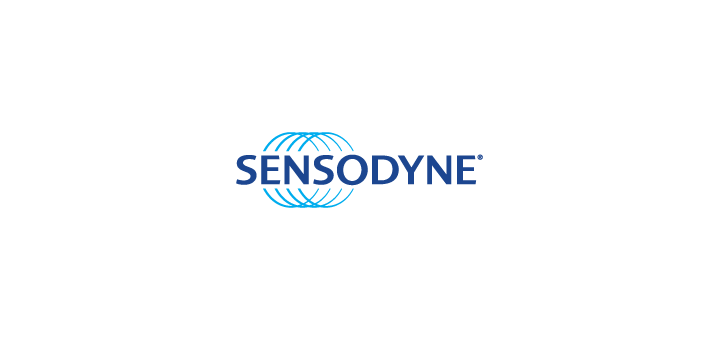 Sensodyne is a toothpaste, toothbrush, and mouthwash marketed for individuals with sensitive teeth and/or dentine hypersensitivity.
The active ingredient in toothpaste is NovaMin. It is known to build a protective repairing layer over all the vulnerable areas of the teeth.
They have a range of toothpaste that includes Deep Clean, Whitening, Repair and Protect, Rapid Relief, etc, and is also available in a Gel and Fresh Mint flavor.
According to a survey seven out of ten practicing dentists in India recommend Sensodyne for sensitive teeth and gums.
5. Close up

Coming in at the number fifth spot in our Best Toothpaste Brands In India is Close Up. Launched in 1967, the brand is another one of the most popular toothpaste brands in the Indian market by Hindustan Unilever Limited.
The unique feel about this gel toothpaste is that it combines mouthwash with toothpaste offering a fresher feeling every time you brush.
Close Up holds a major market share of toothpaste companies in India which speaks volumes. They are priced relatively higher compared to the other brands on this list.
6. Oral- B

Oral B is another effective toothpaste brand, which has been approved by ADA and brings relief from dental problems like plaque, sensitivity, tartar, and bad breath. It helps you get rid of the yellowing of teeth and makes them white and shiny.
The brand is owned by the American multinational company Procter and Gamble(P& G). The Pro expert from Oral B is a well-formulated toothpaste with stannous fluoride.
After all those good points, the only problem is that it is a little expensive when compared to other brands.
However, Oral-B has stopped selling toothpaste. At present they are selling high-quality toothbrushes.
7. Anchor

Anchor the brand sells the best in rural India. They have not been able to penetrate the cities of India due to high competition from other bigger brands.
However, in rural India due to their low pricing and distribution programs they have been able to make a mark.
The anchor holds 50% of the market share in the suburbs and villages of the country and intends of growing even further.
8. Vicco Vajradanti

Coming in on the fourth spot in our list of the Best Toothpaste Brands In India is Vicco Vajradanti. This is one of the oldest and most trusted toothpaste brands and holds the fifth spot in terms of sales as well.
The Vajradanti paste from Vicco is a perfect blend of 18 Ayurvedic herbs and barks which stimulate and reinforce gums while resisting plaque formation. These ingredients stimulate and reinforce gums while resisting plaque formation.
Hence, it is one solution for strong gums, pyorrhea, toothache, swollen and bleeding gums, and other periodontal diseases.
9. Dabur Babool

Dabur is one of the most famous toothpaste brands with two high-selling products like Babool and Meswak under its belt.
They introduced the Miswak herb while formulating their popular Babool toothpaste. This toothpaste removes stains & debris, fights pathogens & harmful bacteria.
Miswak Herbs are rare, potent, and priceless, no wonder this herb delivers incredible Oral Care benefits.
On the other hand, Babool contains scientifically proven antiseptic and anti-bacterial properties of Clove Oil to protect teeth better.
It provides effective protection from several periodontal diseases ranging from swollen gums, toothache to pyorrhea.
10. Himalaya

Himalaya is the last and final brand in our list of the Best Toothpaste Brands In India. But don't get us wrong. The product in oral care the brand sells is Dental Cream. This cream is a complete Care Toothpaste.
It is specially developed to make teeth and gums strong with its herbal ingredients rich in anti-oxidants.
Its key ingredients are Pomegranate, Neem, Indian gum Arabic Trees, Triphala, Bishop's weed, and False Black Pepper.
They protect the teeth and gums from germs but also have antioxidants that assist in removing toxins, helping your gums maintain their natural health.
Conclusion
Above are the Top 10 Best Toothpaste Brands In India. All of these brands have different products under their belt but all have different target customers.
You have to choose which brand meets your requirements the best. It is now up to you to figure out which brand do you fall under. After going through this article on the Best Toothpaste Brands In India, we hope you landed on your answer.
Editorial Staff at NextWhatBusiness is a team of Business Consultants having years of experience in small and medium scale businesses.