If you are looking for top yoga studio software for your yoga studio business, you have come to the right place. Here in this article, we list down the most popular free and paid yoga studio software that is recommended by yoga business owners.
Every yoga studio business owners find it difficult in running their studio as a lot of activities need to be done on a daily basis. Activities like class scheduling, tracking reports, payment monitoring, marketing management, etc become almost impossible to carry out for a small yoga studio owner if done manually through paper works. Besides, in present days customers also prefer digital platforms for communicating their needs like payment options, and class reporting.
Yoga studio software comes with an all-in-one solution for business owners in running a yoga studio smoothly. However, before selecting the software, you must check whether some basic features are offered by the solution provider or not.
Features like an online booking facility, scheduling class calendar, payment processing options, supported devices, etc need to be checked before buying a yoga studio software. Also, do not forget to check the reviews of existing customers, pricing, and how many years the solution provider is catering to the market.
List of Top 10 Yoga Studio Software in India
1. Tula Yoga Studio Software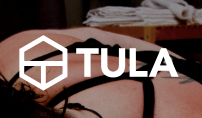 Tula is one of the best yoga studio management software for independent yoga studio owners. The software is a cloud-based management solution and is very easy to use.
Tula Software supports processing credit cards, accepting payments online, sharing the class calendar with students, track student record attendances. Read More.
2. Mindbody

Mindbody is cloud-based club management and appointment scheduling software.  It is designed primarily for small to midsized gyms, fitness, and personal training centers.
It makes managing the studio easy by streamlining scheduled classes, tracking reports, and processing payments.
Learn More: MINDBODY Software Review
3. Glofox
Glofox is a gym and yoga studio management solution. It is designed to support the specific requirement of day-to-day operations of gyms, fitness, and yoga studios.
This software helps studio owners by streamlining daily activities like scheduling classes, tracking student reports, processing payments, etc.
Learn More: Glofox Software Review
4. Wellness Living

WellnessLiving is a cloud-based business management solution. The app is mainly aimed at yoga and wellness studios.  of small and medium sizes.
The solution supports Yoga studio owners with online booking, class scheduling, lead generation, and tracking reports
5. Zenplanner
Zen Planner is an all-in-one fitness management software aimed at gyms, yoga studios, and fitness centers. It supports studio owners with staff and member apps, billing solutions, appointment scheduling, etc.
The integrated Websites platform provides a complete pairing of marketing & business management tools. This helps customers grow and retain their members in the long term.
6. Acuity Scheduling
Acuity Scheduling is a cloud-based appointment-scheduling software solution. It enables yoga studio business owners in managing their appointments online.
This software enables clients from across the world to schedule their appointment online, complete custom forms, and pay with a credit card at any time.
7. GymMaster
GymMaster is a gym and health club member management system. It is aimed at gyms, fitness studios, and clubs of small and medium sizes.
GymMaster makes it easy for yoga studio owners in maintaining detailed records of members and their memberships, book classes, and trainers, process and track sales, etc.
8. Here
Here is a management solution aimed at catering to the needs of fitness, yoga, and dance studio owners.
The software support studio owners in schedule management, online booking, membership management, attendance management, billing, calendars, check-in functionality, etc
9. 10to8

10to8 is a cloud-based booking solution for small to large businesses in all industries. Yoga studio owners can use this software for scheduling appointments, paying for events and services, and accessing existing bookings.
It is basically an appointment scheduling software and is trusted by more than 50,000 businesses across the globe.
10. Vagaro
Vagaro is a cloud-based yoga and fitness business management solution.  It helps owners to promote their business, manage staff, book appointments or classes online, and connect with customers.
It offers an integrated solution to manage bookkeeping, payroll, client databases, etc.
Next What Business Research Team
The Editorial Staff at NextWhatBusiness is a team of Business Consultants having years of experience in small and medium-scale businesses.