Are you interested to know and trying the best apparel software for your garment shop business? Indian textile and garment industry is a significant player in the national economy and contributes more than 4% to India's GDP. This industry is the second largest employer after agriculture.
There are various processes in the functioning of a manufacturing unit which include buying, cutting, and use of material. Here in this post, we recommend the top apparel software to consider for your business.
What is apparel Management Software?
Apparel management software is aimed at managing all processes that are required to run an apparel or garment shop business. It includes events like placing the order, creating invoices, delivery schedule maintenance, and managing inventory.
Good apparel software helps in facilitating these various processes of apparel manufacturing units and enhances utilization, reduces wastage, increases productivity, and improves estimation accuracy.
Read: Top Accounting Software in India 
Top 10 Apparel Software for Garment Shops
Here is the list of best apparel management software for garment shops available at present in India:
1. Marg ERP
MARG ISO Certified software for Footwear and Apparel Financial Accounting Management Software is one of the most popular apparel software for garment shops in India.
The company has 250+ Sales/Support centers in India. MARG serves  6 Lakh Users with the support of 1000+ Software Professionals. This software is brought to you by MARG Compusoft Pvt. Limited.
2. Tally ERP9
Tally ERP9 is a complete ERP management software for small and medium-sized businesses. Many apparel and garment shop business owners prefer Tally ERP for their business operations.
Tally is available on Windows platforms. This Tally apparel industry software also provides mobile support on Android platforms.
3. Netsuite ERP9

NetSuite ERP is a Cloud-Based ERP System. It is preferred by apparel business owners across the globe. It is suitable for the needs of the apparel industry day to day operations.
This solution has a wide range of features including CRM, financial management, inventory management, etc.
4. Deskera ERP
Deskera provides fully integrated, fully compliant, and quick deploy ERP software for growing and mid-size businesses. It supports the management operational needs of the apparel industry.
The key features include CRM, Financial Management, HR & Payroll, etc.
5. FFH ERP
FFH ERP is a business automation tool or ERP software.  It provides different modules like Sales, Marketing, Projects, AMC, Support, and Finance.
A lot many apparel business owners use this software for daily back-end operations.
6. MMI X- Fashion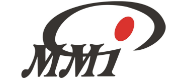 The company headquartered in New Delhi has in a very short span of time emerged to become one of the prominent players in the garment software sector.
A complete apparel software solution for small and midsize retailers which will help them to manage not only their single stores but also multiple chains/outlets.
2. HDPOS 
HDPOS smart is a feature-rich, easy-to-use Point of Sale billing and inventory management software for garment and apparel shops that is available to you at a very low cost.
This software is created by HyperDrive Information Technology.
3. Axon India
Apparel +
is designed from the industry expert's guidelines and it is scalable to small, medium, and larger corporates with multi-company and multi-user options.
The product has all built-in functions to cater to the mid-sized and higher-end markets with simple customizable options to fit their specific needs.
 4. WFX
WFX Cloud ERP is one of the best ERPs for the apparel industry. It is an integrated, configurable, and the only cloud-based garment ERP software.
It manages the entire fashion manufacturing process – from product development to production, shipping to invoicing.
STAGE manages purchase costs within what was quoted to the customer, reduces dead inventory by using existing stock before new purchases, and ships on time using T & A Calendar.
It automatically generates Style-wise profitability analysis and much more related activities.
Editorial Staff at NextWhatBusiness is a team of Business Consultants having years of experience in small and medium scale businesses.