Looking to buy shampoo from the best company in India? If so, you have landed at the right place. Here in this article, we list the best shampoo brands in India available online.
Our List of the Best Shampoos Available in India at Present:
Once in a while, you must have thought about which shampoo is best for your hair. Well, most often the best shampoos are produced by the biggest brands in the hair & care market.
One must also keep in consideration that not all hair types are the same. Hence every shampoo is not suitable for everyone.
You need to pick out which brand of shampoo suits you the best according to your hair type and of course budget.
We all know that is easier said than done. So to make things simpler for you, our team has done their research and has come up with the best shampoo brands for you to choose from.
So without further ado please read further and choose your pick.
List of 10 Shampoo Brands In India
1. Dove
One of the biggest names in the beauty&grooming market is Dove. Developed by Unilever in 1957, its products are sold in more than 80 countries and are targeted at both men and women.
Their product range now includes deodorants, body washes, beauty bars, lotions, and Shampoos.
Their shampoos are the best because of their nourishing goodness and are rich in B-complex vitamins.
They are also paraben-free and sulfate-free and hence add a natural shine to every hair type.
2. Pantene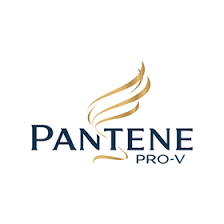 Pantene is a day-to-day brand name in India thanks to its excellent branding and advertising.
Originally Pantene was introduced in the European market in 1945 by a Swiss healthcare company Hoffman La-Roche.
Their shampoos include the active ingredient panthenol, a chemical ingredient celebrated for its moisturizing and thickening properties.
Today their best-known Pantene product is the 2-in-1 shampoo and conditioning formula Pantene Pro-V.
They have managed to have such a big impact on the Indian market thanks to their relatively low pricing.
3. TRESemmé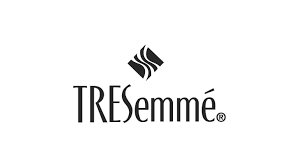 This brand concentrates primarily on the female audience. TRESemmé since 1947 brought a range of innovative hair styling products to the consumer market.
They try and bring salon-type styling and care to the homes of the general public. They came up with this marketing idea way before any other brand.
TRESemmé was named after renowned hair care expert Edna Emmé. And up until the 1950s, their shampoos were sold only in salons.
So you can imagine that the quality and standards of these shampoos from this brand are very high.
4. Sunsilk
Coming in at the fourth spot in our Best Shampoo Brands in India list is Sunsilk. Based in London, UK the brand was developed by Unilever in 1954. Sunsilk shampoos, conditioners, and other hair care-related products are sold worldwide in 69 countries.
While they have not managed to make a very big mark outside India, they remain a major player in the Indian hair&care market.
This is partly due to their excellent pricing and good quality products. Their shampoos are made with the renowned coconut oils of Kerala and herbal extracts from middle-east Asia.
5. Clinic Plus
Clinic Plus is another brand that is doing very well in India due to its relatively lower prices and excellent advertising. The brand concentrates on the Indian girl child and her experiments with her hair, without mothers worrying about their daughters.
Their shampoos are rich in Milk Protein Formula which reduces hair fall by 98%.
The brand made a relaunch of itself in July 2012, with a new and improved formulation and packaging.
It has got three variants under its Strong & Long-range shampoos – Health, Antidandruff, and Naturals.
6. Head & Shoulders
Head & Shoulders is a brand of anti-dandruff shampoo produced by Proctor & Gamble. It was first introduced to the US market in November 1961 after an 11-year development period after researchers experimented with anti-dandruff formulations.
Head & Shoulders products contain the active ingredient pyrithione zinc, a mineral that was found to nourish the scalp and prevent flaking. There are now nine different Head & Shoulders products for varying hair types.
They also make sure that they keep their pricing reasonable so that as many people as possible buy their shampoos.
7. Fiama Di Wills
At the seventh spot in our countdown of the Best Shampoo Brands in India is Fiama Di Wills. This is a subsidiary of the ITC brand which they rolled out in September 2007 in the market.
Fiama Di Wills is a result of intensive research over four years by the R&D department of its parent company.
They are now a full-fledged personal-care brand dealing indigenously in skincare and haircare products.
Their shampoos specialize in anti-hair fall, damage control, and intense shine.
8. Himalaya
As we all know Himalaya is a household name in India and has been so for a very long time. Himalaya products are made from 100% natural components. Their products are free from chemicals, artificial dyes, and parabens.
Their shampoos are primarily available in urban India and online. It is also the best shampoo for dry hair.
Himalaya also makes five exclusive herb-based shampoos for the Indian and export markets.
Their shampoos are made using formulas based on the ancient Indian herbal medical systems Ayurveda and Unani.
9. Schwarzkopf
Coming in at the ninth spot in our Best Shampoo Brands in India list is Schwarzkopf. Also known as Schwarzkopf and Henkel the brand was founded in Germany in 1898.
Over a century later, Schwarzkopf products are sold in more than 100 countries and the brand has become a market leader in the field of hair colorants, hair care, and hair styling products.
They have shampoos are available in India in three variants. Further, they also have two special shampoos- Schwarzkopf Almond Shampoo and Schwarzkopf Anti-Dandruff Shampoo.
10. WOW
The WOW brand is primarily a cosmetics brand that was founded in 2005. The company's primary aim then was to introduce quality cosmetics products at competitive prices.
Since then they have moved on to the online sector mostly with them selling WOW shampoos on Amazon by the thousands.
They are the number 1 selling hair&care brand for shampoos on all online platforms with their average rating being also excellent.
The pricing of these shampoos is a bit high compared to others on this list. The quality though is top-notch which is complemented by the ratings being so high.
Conclusion
As we discussed earlier the importance of selecting the perfect shampoo is one's own self. This is because every scalp is different and every shampoo brand specializes in different aspects.
More Best Brands in India:
You have to pick out the brand of shampoo that suits your scalp's needs the best. We hope after going through this article on the Best Shampoo Brands in India you know which one that is.
Next What Business Research Team
The Editorial Staff at NextWhatBusiness is a team of Business Consultants having years of experience in small and medium-scale businesses.