How to Start a Raymond Franchise Business in India
Do you want to open a Raymond shop in India? This Raymond franchise review article includes a How to Open guide, franchise cost, investment, profit, and contact details.
Raymond Ltd is a Mumbai-based company in India. It is the largest integrated manufacturer of fabric in the world. The company holds over 60% market share in suiting in India. Also, it is India's biggest woolen fabrics maker. Undoubtedly, Raymond is one of the most prestigious brands in the clothing and apparel sector in India.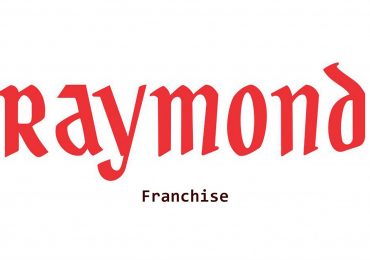 Currently, the company has a distribution network of more than 4,000 multi-brand outlets and over 637 exclusive retail shops in the domestic market itself. Company's products are available in India in over 400 towns through 30,000 retailers. Additionally, an exclusive chain is present in over 150 cities across India in the name & style of The Raymond Shop.
Also, the company exports products to over 55 countries including the US, Canada, Europe, Japan, and the Middle East. It has more than 20,000 design and colors of suiting fabric which makes it one of the largest collection of designs and colors by a single company.
Raymond – Brands & Products
Raymond – Shirts, jeans, trousers, jackets, suits
Park Avenue – Fragrances, shaving Systems, body Care Solutions, Hair Care Products
Raymond Home Furnishing – Curtains, designer Upholstery, Luxury Fabrics
ColorPlus – Ready to wear premium clothing for men
Parx – A premium casual wear lifestyle brand
Ethnix – Sherwani, Indo Western, Bandgala, Bundi, Kurta with churidar, Jacket, and Suits.
Stepwise Guide On How to Start a Raymond Franchise
Advantages of Starting Raymond Franchise Business
First of all, Raymond is a popular brand in the menswear segment in India.
The company has over 90 years of experience.
The franchise requires small to moderate startup investment.
Apart from clothing, the company offers a wide range of products including buttons, perfume, etc. So, it helps in enhancing the overall sales volume.
Finally, you will get the multi-brand benefits. Considering the changing lifestyle and brand awareness in the society multi-brand franchise generally works better comparatively.
Raymond Franchise Criteria – Cost, Investment & Profit
Opening a Raymond franchise store requires 600 to 1200 Sq Ft shop area in the prime market location. The property may be owned, rented or leased. However, it must have a window frontage of minimum 15′. Additionally, you must have an investment capacity of Rs 25 Lac with a working capital of Rs 25 Lac.
How to Apply for Raymond Franchise Opportunity in India?
First of all, go the official site of Raymond http://www.raymond.in/. Click to the franchise button and fill the form with relevant information. Here, you will need to provide name, city, location, contact number, email id, your profession, existing business, etc. After getting shortlisted, the company officials will contact you shortly. On the other hand, you can contact the head office directly.
Raymond Contact Adress
Raymond Limited
New Hind House, Narottam Morarjee Marg, Ballard Estate
Mumbai 400001