Are you interested in finding the top 5 backup Software in India? Today small and medium enterprises depend hugely on dynamic data. And it is extremely critical for daily business operations to take preventive steps to save those data.
It is a nightmare for any company if data is lost. It is, therefore, a must for modern-day enterprises to have reliable backup software to protect against data loss. Read on to know our recommended top 5 backup Software list in random order.
List of Top 5  Backup Software for Small Business
#1. Symantec NetBackup – Backup Software
With its vast array of hardware, operating system, virtualization, database, application, and storage-related technologies, a modern data center is a complicated place. That's why NetBackup has long been the trusted choice for enterprises seeking to reduce that complexity and make data protection as manageable as possible for their limited staff.
NetBackup is a single solution for the entire enterprise, available on a converged platform, and instrumented to require minimal administration in even the largest, most dynamic environments.
Suggested Read: Best CRM Software for SMEs
The relentless growth of data (25–75% per year) compounded by the growth of virtual machines (20% per year) risks outrunning the data protection capabilities of the enterprise. Throwing costly hardware at the problem is not the answer.
NetBackup has proven to be one of the most scalable solutions for protecting the enterprise, incorporating cutting-edge technologies for data reduction and bandwidth efficiency, while providing extensive indexing and search capabilities.
#2. Dell EMC Networker – Backup Software
Dell EMC NetWorker is a cloud-based and on-premise backup and recovery software. It is made for all kinds of businesses from small to large to store data of critical information.
EMC NetWorker protects both physical and virtual environments. It includes VMware and Microsoft Hyper-V, as well as cloud workloads on AWS, Microsoft Azure, and Google Cloud.
#3. IBM Tivoli Storage Manager – Backup Software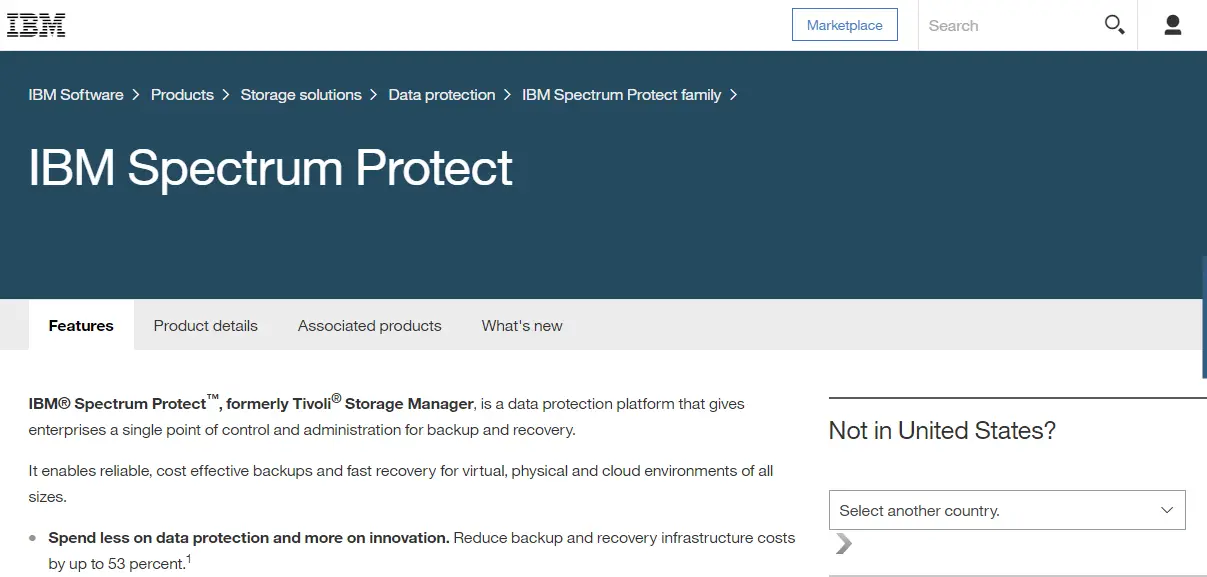 IBM® Spectrum Protect™, formerly Tivoli® Storage Manager, is a data protection platform that gives enterprises a single point of control and administration for backup and recovery.
It enables reliable, cost-effective backups and fast recovery for virtual, physical, and cloud environments of all sizes.
Spend less on data protection and more on innovation. Reduce backup and recovery infrastructure costs by up to 53 percent.1
Protect and recover data with confidence.
It controls virtual, physical, and cloud backup data from a single point, with greater visualization and administrator productivity. Deploy flexible solutions in any size organization. Spectrum Protect scales from entry to large enterprise workloads. IBM TSM is one of the most trusted backup software across the enterprise-class.
#4. HP Data Protector – Backup Software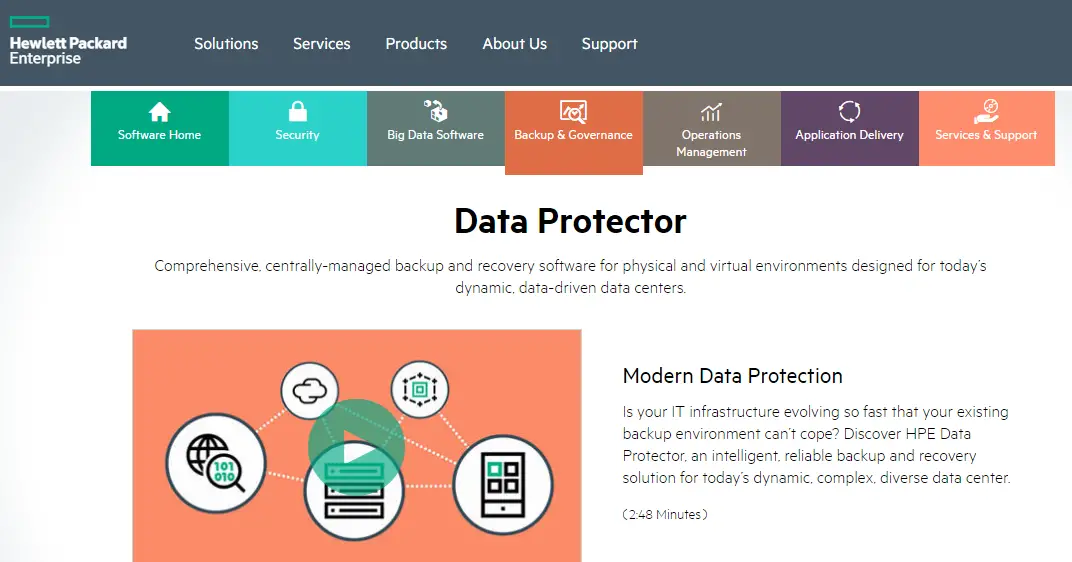 Built on a unified architecture that leverages analytics and automation, HPE Data Protector delivers comprehensive data protection, real-time intelligence, and guided optimization to ensure simple, reliable, intelligent, and cost-effective backup and recovery that is just as agile as your current and future IT environments.
By standardizing the backup and recovery of information spread across locations, applications, formats, storage platforms, operating systems, and hypervisors, Data Protector provides assurance for mission-critical information from the core to the edge, across physical, virtual, and cloud infrastructures.
The key benefits are the following:
Advanced analytics to gain better business insight and value
A comprehensive support matrix simplifies your backup and recovery experience
Advanced recovery options allow you to meet strict recovery and service level expectations
Federated deduplication optimizes backup storage and reduces the cost
Automated policy-based protection for virtual environments reduces exposure to data loss and improves IT resiliency
Zero Downtime Backup snapshot protection to easily meet shrinking backup window demands
Tiered recovery architecture optimizes the overall cost of backup.
#5. Acronis – Backup Software
Acronis business offerings provide exceptional, customizable backup and storage management solutions for any system setup: physical servers, virtual machines, PCs, business-critical applications, and more. The company started its operation in the year 2001. The company presently caters to over 200,000 customers.
Suggested Read: Best Accounting Software for Small Business
Acronis backup software solutions are mainly focused on SMBs, enterprises, and online backups. Acronis Backup's reliable Universal Restore technology enables complete system recovery to new, dissimilar hardware without any complications! Skip the hassle of locating a machine of the same make/model or operating system—recover an entire disk image to any hardware with a few simple clicks.
These are our recommended list of top backup software list presently catering in India. Find the one which suits you most and protects your company from any more data loss.
Next What Business Research Team
The Editorial Staff at NextWhatBusiness is a team of Business Consultants having years of experience in small and medium-scale businesses.