Are you looking for a profitable business opportunity within an investment range from 25 lacs to 30 lacs? Buying an Adidas franchise and dealership in this price range is one of the best secure and profitable investment options available in India.
Adidas is one of the most reputed brands in footwear and footwear accessories worldwide. Here in this article, you will learn why and how to apply for dealership and franchise of Adidas India Marketing Limited.
Why Apply for Adidas Franchise & Dealership Business?
Adidas, the German-based Multinational is a popular brand worldwide and is dominating the market in footwear and sports accessories for the last 80 years. Furthermore, Adidas India holds a formidable market share in the Indian retail market for sports accessories and footwear.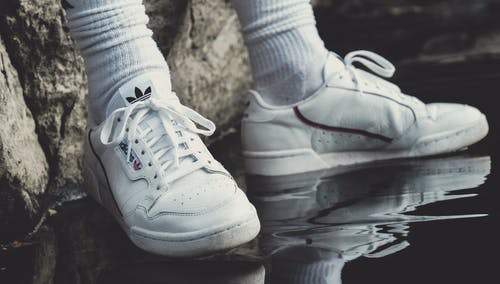 The company in the year 2017-2018, increased the net profit in India by 53 percent. This huge growth is not seen with any other multinational company operating in India in recent years.
Furthermore, as per the information observed in the submitted documents in the Register of Companies(ROC), the net profit of Adidas reached Rs 1.74 billion in the year, compared to Rs 1.13 billion last year.
If you can afford an investment of 25 lacs to 50 lacs, starting an Adidas franchise is not a tough decision to take.
Related: Great Sports Business Ideas & Opportunities
Cost & Investment to Start Adidas Franchise
The total investment for franchise or dealerships of Adidas in India ranges from 25 lacs to 50 lacs. This investment is inclusive of franchise deposit, furniture, fixture cost, interior, and promotional expenses.
Another important requirement is location. You must have a minimum floor area of 1000-1500 sq feet in a posh commercial area, big markets, malls, etc.
Where to Contact for Adidas Franchise or Dealership Business
You can apply for an Adidas business opportunity online at the official site http://www.adidas.co.in/. For any information, you can contact their corporate office located in Gurgaon.
Address, phone no, fax, and official website of Adidas India Marketing Ltd are mentioned below:
Adidas India Marketing Ltd, Plot No-93 Institutional Area, Sector-32, Gurgaon Landline phone No.: 0124 4569100 Fax No.: 0124-4569160 Email: care@adidas.com
Editorial Staff at NextWhatBusiness is a team of Business Consultants having years of experience in small and medium scale businesses.