Want to be a business partner of the iconic sports brand Adidas? If yes, you are in the right place. Here in this article, you will learn how to apply for a dealership and franchise of Adidas with cost, the application process, profit margin, and contact details.
Brief History of Adidas
Adidas is one of the most reputed brands in footwear and footwear accessories worldwide. Adidas AG is a German multinational sports company founded in the year 1924. The company is headquartered in Herzogenaurach, Bavaria.
It mainly designs and manufactures sports shoes, clothing, and accessories. Adidas happens to be the biggest sportswear manufacturer in Europe and the second largest in the world. Second only after Nike. The name Adidas is derived from the name of founder Adolf Dassler.
On average, Adidas manufactures and sells more than 400 million pairs of shoes annually. Adidas entered the Indian market in the year 1996 by setting up a 100 percent subsidiary. Within a very short span of time, it became a favorite among Indian customers.
Is Adidas Franchise Profitable?
Adidas, the German-based Multinational is a popular brand worldwide and is dominating the market in footwear and sports accessories for the last 80 years. Furthermore, Adidas India holds a formidable market share in the Indian retail market for sports accessories and footwear.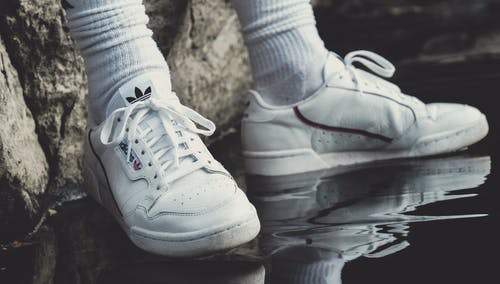 The company in the last few years has increased its net profit in India. This huge growth is not seen with any other multinational company operating in India in recent years. All franchise partners of Adidas get extensive support from the parent company. It is without saying, the brand name Adidas itself is enough to attract customers.
Some of the popular brands are Adidas Originals, Adidas Sportswear, Y-3, and Adidas Stella McCartney. most popular product ranges include shoes, tracksuits, running shoes, sneakers, jackets, and slides.
If you can afford an investment of 25 lacs to 50 lacs, starting an Adidas franchise is not a tough decision to take. However, it is advised to do market research and learn more about the local demand for Adidas shoes in your desired locality.
Related: Best Sports Business Ideas in India
How Much Does it Cost to Open Adidas Franchise in India?
The total investment for franchise or dealerships of Adidas in India ranges from 25 lacs to 50 lacs. This investment is inclusive of franchise deposit, furniture, fixture cost, interior, and promotional expenses. The space rent cost is not included here.
Another important requirement is location. You must have a minimum floor area of 1000-1500 sq. ft in a posh commercial area, big markets, malls, etc.
How Much Profit You Can Earn as Adidas Franchise Owner?
The earnings will largely depend on the location of the store, and your commitment to developing the business. It is seen, most Adidas franchise business owners achieve break-even in around a 2-year time frame. The return on investment in the initial years revolves around 15% to 20%.
Who are the Competitors of Adidas?
The major competitors of Adidas are Puma, Nike, and Reebok.
Where to Contact for Adidas Franchise or Dealership Business
You can apply for an Adidas business opportunity online at the official site http://www.adidas.co.in/. For any information, you can contact their corporate office located in Gurgaon.
The address, phone no, fax, and official website of Adidas India Marketing Ltd are mentioned below:
Adidas India Marketing Ltd, Plot No-93 Institutional Area, Sector-32, Gurgaon Landline Phone No.: 0124 4569100 Fax No.: 0124-4569160 Email: [email protected].
Also Check: How to Open a Nike Franchise Outlet in India
Final Words:
If you are looking for a profitable sports-related retail business within an investment range from 30 lacs to 50 lacs, buying an Adidas franchise or dealership is one of the best secure and profitable investment options available in India.
Next What Business Research Team
The Editorial Staff at NextWhatBusiness is a team of Business Consultants having years of experience in small and medium-scale businesses.